Former President Donald Trump Indicted Over Alleged Plot to Overturn 2020 Election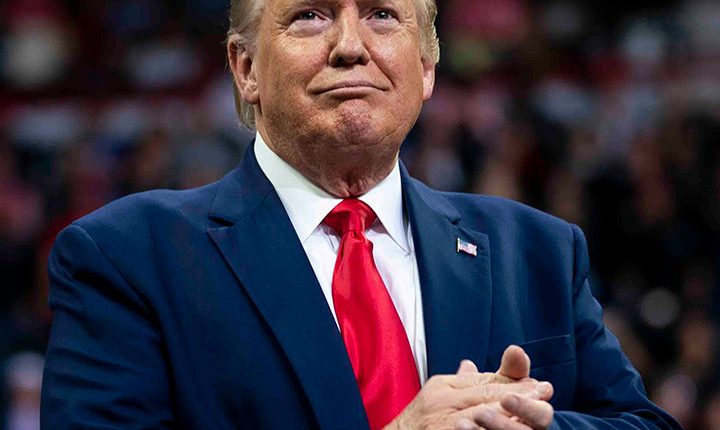 WASHINGTON, D.C., USA – Former US President Donald Trump has been indicted on charges of plotting to overturn his 2020 election defeat. The charges include conspiracy to defraud the US, tampering with a witness, and conspiracy against the rights of citizens.
The indictment follows an investigation into the events surrounding the January 6, 2021, riot at the US Capitol. Trump, who is currently running for president again, has denied any wrongdoing and labeled the case as "ridiculous".
The Charges
The 45-page indictment lists six unnamed co-conspirators, including four lawyers, a justice department official, and a political consultant. It accuses Trump of a "conspiracy to impair, obstruct, and defeat the federal government function through dishonesty, fraud, and deceit".
The indictment also alleges that Trump knew his claims of voter fraud in the 2020 election were false. It further accuses him of trying to convince then Vice-President Mike Pence to block Joe Biden's certification as president on January 6, 2021.
The Consequences
Each of the four charges against Trump is punishable by prison time. Obstruction of an official proceeding and conspiracy to obstruct both carry up to 20 years, while conspiracy to defraud the government is punishable by up to five. The fourth charge, conspiracy against rights, carries a sentence of up to 10 years in prison.
The Reaction
Trump's 2024 Republican rivals and Democratic leaders in Congress have responded to the indictment. While Florida Governor Ron DeSantis criticized the charges as showing the "weaponisation of the federal government", Pence stated that anyone who puts themselves over the Constitution should never be president.
The Trump campaign has likened the indictment to election interference, comparing the situation to "Nazi Germany in the 1930s, the former Soviet Union, and other authoritarian, dictatorial regimes".
The Implications
The latest charges mean Trump will have three criminal trials to attend in the next 12 to 18 months, complicating his second run for the White House. Despite this, Trump currently leads the Republican Party's contest to pick its next presidential candidate.
The indictment is part of a wider investigation that includes interviews with dozens of top Trump administration officials and advisers, including Pence and former Trump lawyer Rudy Giuliani.