Gold Prices in UAE Hit One-Month Low: Check Latest Rates
Gold Price Update in UAE: Dips to One-Month Low - Stay Informed!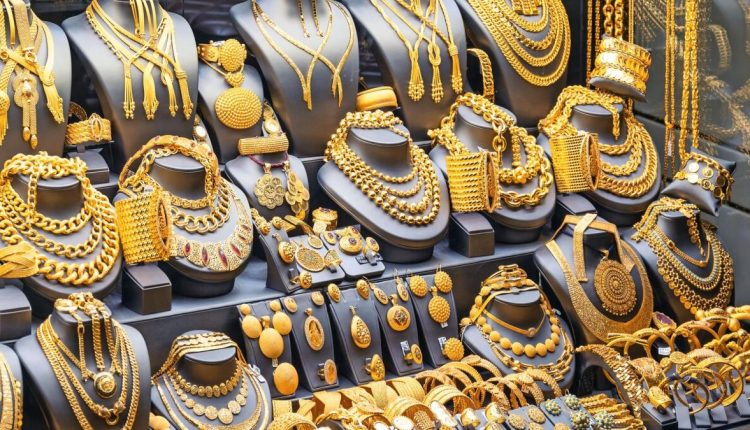 Gold prices in the United Arab Emirates witnessed a notable decline, hitting a one-month low and falling below Dh230 per gram as the market opened on Wednesday. The Dubai Jewellery Group's latest report indicates that 24K gold commenced the day at Dh229.75 per gram, marking a significant drop from its previous night's closing price of Dh231.0 per gram. This represents a decrease of Dh2.25 within a mere 24-hour period. Furthermore, the 22K, 21K, and 18K variants of gold also debuted at reduced prices, starting the day at Dh212.75, Dh206.0, and Dh176.5 per gram, respectively, at 9 am local time.
On the global stage, spot gold maintained a subdued position at $1,896.54 per ounce as of 9:15 am UAE time. It recently slid below the critical $1,900 threshold, marking its lowest level since August 23.
Vijay Valecha, Chief Investment Officer at Century Financial, shed light on the reasons behind the decline in gold prices, attributing it to the rise in long-term US Treasury yields and the strengthening US dollar. He also highlighted the current lack of clear technical outlook for gold in the short term.
In addition to these factors, China's local gold price premium has surged to unprecedented levels, reaching $121 per ounce on September 14. This remarkable premium is a consequence of China's heavy reliance on gold imports, resulting in reduced availability due to import controls and limited domestic production. The constrained gold imports during the months of July and August, along with an uptick in wholesale demand, have contributed to the escalation of the Shanghai-London gold price premium. Additionally, short covering in the Shanghai-Comex futures spread may have played a role in this trend.
Nevertheless, the soaring gold prices in China have hindered the anticipated demand recovery for 2023 and may continue to do so, potentially resulting in weaker-than-expected sales during the upcoming Golden Week.