Indian Engineer Wins $1M in Dubai Lottery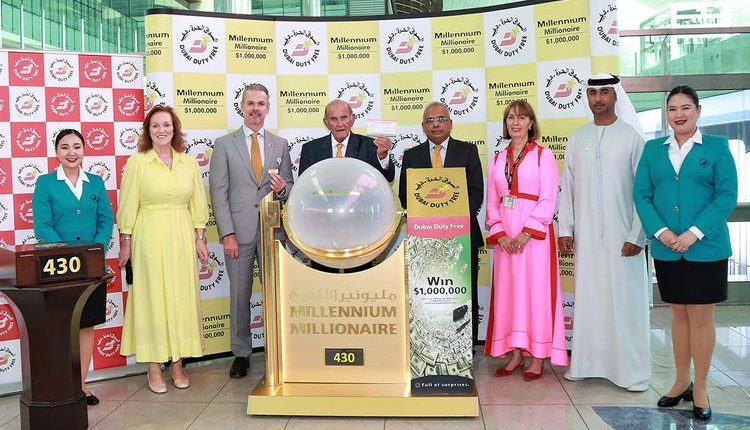 DUBAI, UAE – An Indian aircraft engineer, Vikraman Nair Remani Amma Vinod, working for Emirates Airline, has become the latest millionaire in the Dubai Duty Free Millennium Millionaire draw. The draw was held at Dubai International Airport, and Vikraman's win marks yet another significant victory for Indian nationals in this popular promotion.
A Million-Dollar Win
Vikraman, aged 48 and a resident of Dubai for 28 years, won $1 million with a ticket he purchased on July 9 while traveling from Dubai to Thiruvananthapuram. Hailing from the southern Indian state of Kerala, he is a father of two and becomes the 213th Indian national to win $1 million since the promotion began in 1999.
Other Winners
The draw also celebrated other winners:
Mohamad Al Salem, 57, from Saudi Arabia, won a BMW 740i M Sport car. A regular participant since 1992, Al Salem is a father of three and runs an engineering business. This victory marked his third car win, following triumphs in 2022 and 2007.
Murtaza Ebrahimjee, a 26-year-old from Tanzania, won a BMW R nineT Scrambler motorbike. Ebrahimjee has been participating for two decades and is the second Tanzanian to win a motorbike since its introduction in the Finest Surprise promotion in 2002.
A Tradition of Excitement
The Dubai Duty Free draw has become a tradition of excitement and anticipation for travelers passing through Dubai International Airport. With a history of creating millionaires and awarding luxury vehicles, the draw continues to attract participants from around the world.
Vikraman's win adds to the long list of Indian nationals who have found fortune in the Dubai Duty Free draws, reflecting the strong connection between the Indian community in the UAE and this iconic promotion.
Conclusion
The Dubai Duty Free Millennium Millionaire draw continues to bring joy and excitement to travelers and residents alike. With winners from diverse backgrounds and nationalities, it symbolizes the cosmopolitan nature of Dubai and its appeal as a global hub.
Congratulations to Vikraman and all the other winners in this latest draw!