Israel and Saudi Arabia: Nearing Historic Deal for Middle East Peace
Diplomatic Progress and Compromises on the Horizon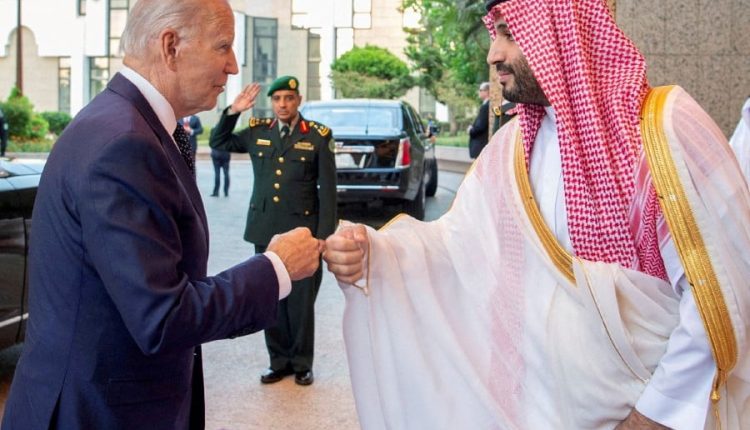 In a potential diplomatic breakthrough, Israel and Saudi Arabia are said to be advancing toward the framework of a historic deal to normalize relations, according to the White House. President Joe Biden is eyeing a transformation in the Middle East by securing Saudi Arabia's recognition of the Jewish state. National Security Council spokesman John Kirby revealed that a basic framework has been discussed, emphasizing the need for compromise in this complex arrangement.
The United States has been urging its Middle East allies, Israel and Saudi Arabia, to normalize diplomatic relations, following similar agreements with the United Arab Emirates, Bahrain, and Morocco. Saudi Arabia, led by Crown Prince Mohammed bin Salman, has expressed closeness to such a deal, seeking security guarantees, including a reported treaty with the U.S., in exchange for normalizing ties with Israel.
While both Saudi Arabia and Israel have signaled progress, the Palestinians emphasize their role in any deal, insisting on the inclusion of a two-state solution for lasting peace in the region. Prime Minister Benjamin Netanyahu, speaking at the UNGA, expressed optimism about an impending peace agreement between Israel and Saudi Arabia, a development he sees as a potential historic breakthrough.
Expectations are high as Saudi Crown Prince Mohammed bin Salman notes that a deal is drawing closer each day. Netanyahu and Biden recently held a crucial meeting to discuss the prospects, with Netanyahu comparing the situation to the 2020 Abraham Accords between Israel, the UAE, and Bahrain. He sees the potential for a more significant breakthrough, a historic peace between Israel and Saudi Arabia.
For such a deal to materialize, it would likely need broad support among U.S. lawmakers, presenting a challenge with the upcoming 2024 presidential election. Israeli Foreign Minister Eli Cohen hinted at the possibility of six or seven Islamic nations normalizing ties with Israel after Saudi Arabia, sparking speculation about potential future agreements. However, the names of these nations remain undisclosed due to the situation in Libya, according to reports.
As diplomatic efforts unfold, the Middle East is poised on the brink of a transformative geopolitical shift, with the potential normalization of relations between Israel and Saudi Arabia becoming a focal point in regional dynamics.