Jeddah Tower Reaching New Heights as the World's Tallest Skyscraper
The Jeddah Economic Company Resumes Ambitious Construction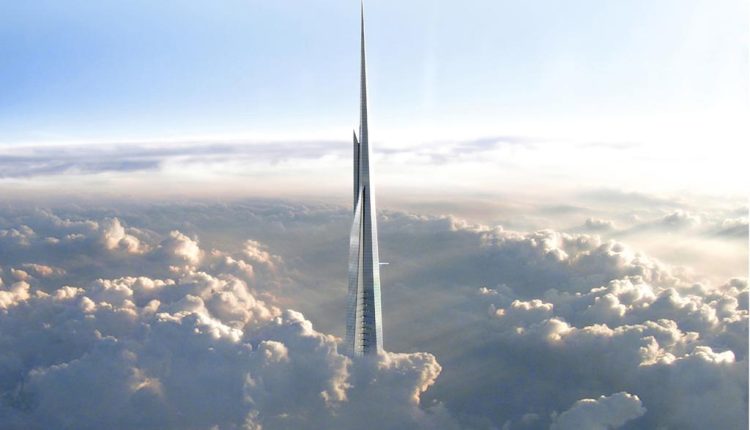 JEDDAH, Saudi Arabia – The Jeddah Economic Company (JEC) has recently made a resounding announcement that is set to reverberate across the world of architecture and construction. After facing a series of setbacks and delays, the JEC is now determined to breathe new life into its groundbreaking project – the Jeddah Tower. This architectural marvel is poised to conquer the skies, aiming to become the tallest skyscraper globally, soaring to a staggering height exceeding 1,000 meters (1 kilometer).
The JEC has embarked on the crucial phase of soliciting bids for the colossal undertaking, signaling a renewed sense of purpose and commitment to this audacious endeavor. According to authoritative sources at MEED, the bidding process is currently underway and is anticipated to reach its conclusion by the end of the year. Mr. Talal Ibrahim Almaiman, the CEO of the Kingdom Holding Company, has formally attested to the approval of this pivotal step.
Intriguingly, the roster of firms invited to present their bids reads like a who's who in the construction industry. Renowned entities such as Almabani, Bawani, China Harbour, Samsung C+T, among others, have been extended invitations, underscoring the global significance of this project.
Given the sheer magnitude of the Jeddah Tower, there is a palpable expectation that this venture will evolve into collaborative efforts, leveraging both local and international expertise. To facilitate this, prospective contractors have been allotted a generous timeframe of three months to meticulously craft their bids. Moreover, to gain an intimate understanding of the forthcoming construction challenges, many have embarked on site visits, immersing themselves in the complexities that lie ahead.
The Jeddah Tower is not merely a towering structure; it is a testament to human ingenuity and ambition. It is poised to eclipse the illustrious Burj Khalifa in Dubai by an impressive margin of 172 meters. Envisioned as the crown jewel of the Jeddah Economic City development, it will span an expansive area of 1.5 square kilometers.
In terms of amenities and grandeur, the Jeddah Tower promises to be nothing short of spectacular. The heart of the tower will embrace the Kingdom City development, offering a diverse range of residential options, from 2-bedroom suites to opulent 6-bedroom units. Expectations run high as residents and visitors alike can anticipate a plethora of luxuries, including upscale shopping malls, exclusive boutiques, world-class dining establishments, and recreational facilities, such as tennis courts.
Perhaps one of the most distinguishing features of this architectural triumph will be its observation deck, touted to be the loftiest ever constructed. Additionally, a lavish Four Seasons hotel, premium office spaces, and opulent condominiums are set to grace its soaring heights.
The journey to realize the Jeddah Tower commenced in 2013 but has been marred by numerous interruptions stemming from financial challenges, design alterations, and various other factors. As of now, no definitive date has been set for the completion of this remarkable testament to human ambition and architectural prowess. However, the announcement of the bidding process signals a resurgence of determination to see this monumental project reach its zenith.