Meghan Markle vs Prince William: A Political Perspective
Exploring Meghan's Political Leanings and Their Impact on the Sussexes' Global Image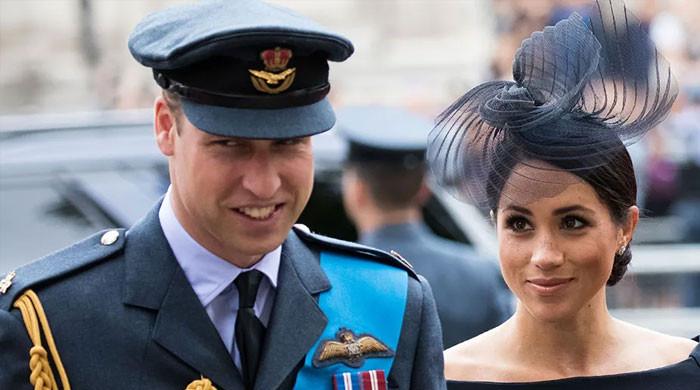 In a recent analysis by royal commentator Daniela Elser for News.com.au, Meghan Markle finds herself under scrutiny, painted as the 'dark opposite' to Prince William. Elser delves into the future plans of the Sussexes, shedding light on their apparent inclination towards a more political stance.
Elser notes that the couple has, for years, aligned themselves with Democratic powerbrokers, evident from Meghan's 2019 interview with Michelle Obama for her guest issue in British Vogue, to extending an invitation to Hilary Clinton at Frogmore Cottage during her time in the UK.
While contemplating Meghan's potential political involvement, Elser raises intriguing questions. She ponders whether Meghan, despite being a perfect fit for the role, would truly desire it. On one hand, it could propel the 42-year-old into more than 13 months of the spotlight on the US national stage, placing her at the core of American democracy. Yet, uncertainties linger, as Elser humorously speculates, "Well, at least until another angry mob of pasty Reddit-readers drenched in Lynx Africa have a crack at a new insurrection."
Furthermore, Elser explores the notion that embracing a political role could position the Duke and Duchess of Sussex as the 'antimatter' to William and Kate, the Prince and Princess of Wales, presenting them as dynamic figures on the international stage.
As the speculation unfolds, Elser raises the pivotal question: Would these potential opportunities be enough to entice Meghan, especially as she is poised to establish herself as a digital taste tsar? The intriguing analysis by Elser leaves readers contemplating the multifaceted facets of Meghan Markle's evolving narrative on the global stage.