Saudi Arabia Extends Umrah Visa to 90 Days for Pakistani Visitors
Saudi Arabia Extends Umrah Visa Duration to 90 Days for Pakistani Visitors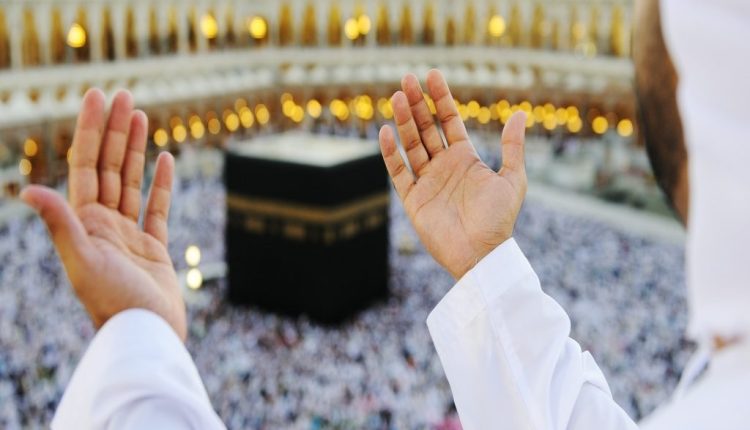 Saudi Arabia has taken a significant step to enhance the spiritual journey of Pakistani visitors by extending the duration of Umrah visas to 90 days. This decision marks a new chapter in the relationship between the two nations and aims to facilitate a more enriching pilgrimage experience. The collaborative efforts of Dr. Tawfiq Bin Fawzan Al Rabiah, the Saudi Minister for Hajj and Umrah, and Pakistan's Caretaker Minister for Religious Affairs, Aneeq Ahmed, underscore the shared commitment to fostering stronger bonds between the countries.
In an announcement that resonates with pilgrims around the world, Saudi Arabia has granted Pakistani nationals the opportunity to stay for a duration of 90 days during their Umrah visits. This extension provides ample time for visitors to immerse themselves in the spiritual significance of the holy cities of Makkah and Madinah. The move not only ensures a more relaxed pilgrimage but also aligns with Saudi Arabia's aspiration to welcome a growing number of Pakistani tourists.
Furthermore, Saudi Arabia is dedicated to enhancing the experience of Pakistani pilgrims by introducing new sites and accommodations in Makkah and Madinah. These additions aim to accommodate the increasing number of visitors and provide them with a comfortable and memorable stay. Dr. Tawfiq emphasized the kingdom's commitment to supporting Pakistani travelers and enhancing the overall quality of their journey.
In a bid to make the Hajj pilgrimage more accessible, Saudi Arabia plans to reduce costs by increasing the availability of historical and religious sites within the holy cities. This initiative not only offers pilgrims a more immersive experience but also contributes to making the sacred journey more affordable. Additionally, both nations have agreed to enhance connectivity by increasing the frequency of flights between Saudi Arabia and Pakistan.
In a welcome move for senior citizens, Pakistani nationals above the age of 65 who wish to undertake Hajj or Umrah will no longer be required to provide their fingerprints. This streamlined procedure simplifies the process for elderly travelers and underscores Saudi Arabia's commitment to inclusivity.
Dr. Tawfiq's visit included discussions with President Arif Alvi and Caretaker Prime Minister Anwar-ul-Haq Kakar. President Alvi highlighted the importance of strengthening the friendship between Pakistan and Saudi Arabia, particularly in areas such as technology, renewable energy, and infrastructure development. He expressed gratitude for Saudi Arabia's role in ensuring the success of Hajj and its support for significant Muslim matters. President Alvi also commended the diplomatic efforts of Saudi Crown Prince Mohammad bin Salman, which contribute to regional stability.
This positive development reflects Saudi Arabia's ongoing efforts to enrich the spiritual journeys of Pakistani pilgrims and foster greater cooperation between the two nations. The extended visa duration and other initiatives underscore the kingdom's dedication to providing a welcoming and inclusive experience for visitors from around the world.