Second Pilot Confirmed Dead in Umm Al Quwain AeroGulf Chopper Crash
AeroGulf Helicopter Crash Claims Second Life in Umm Al Quwain, UAE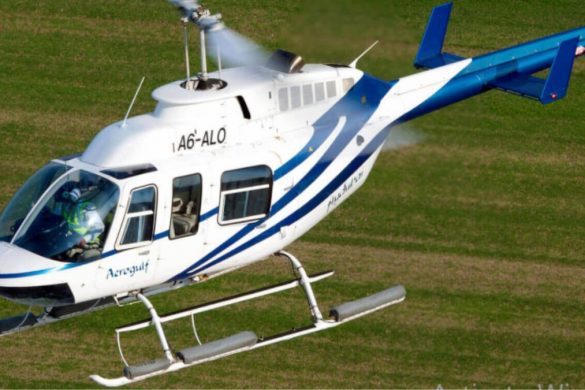 Umm Al Quwain, UAE – In a somber turn of events, AeroGulf, the renowned aviation company, has officially confirmed the unfortunate passing of the second pilot involved in the harrowing 'Bell 212' helicopter crash that occurred in Umm Al Quwain on Thursday. After an exhaustive and relentless search operation spanning several days since the tragic incident, the company issued an official statement on Sunday, bringing grim closure to the fate of both skilled aviators.
The ill-fated helicopter, which was engaged in routine training operations, had taken off from Al Maktoum International Airport and was en route to an offshore rig when disaster struck. The incident unfolded in the evening hours of September 7, 2023, at precisely 8:07 PM local time when the aircraft plunged into the waters off the coast of the United Arab Emirates.
AeroGulf, in its heartfelt statement, lamented the loss of both of its crew members, revealing that there were no passengers onboard at the time of the crash. The aviation company conveyed its sorrow, stating, "Sadly, we can confirm that both crew members have perished."
The tragedy initially claimed the life of the first pilot, a disclosure officially confirmed by the UAE's General Aviation Authority on Friday. The national aviation regulator additionally disclosed that the two pilots hailed from different nationalities, with one being Egyptian and the other South African.
In the wake of this heart-wrenching incident, AeroGulf has extended its support to the grieving families and friends of the fallen crew members. In a plea to the media, the company requested that the privacy of these bereaved individuals be respected during this trying period.
Furthermore, AeroGulf has committed to collaborating closely with the relevant authorities in the ongoing efforts to recover the wreckage of the helicopter and to meticulously investigate the underlying causes of this devastating accident. As the aviation community mourns this loss, questions surrounding the circumstances leading to the crash remain unanswered, and a thorough investigation is imperative to prevent such tragedies in the future.
The incident serves as a solemn reminder of the inherent risks that accompany aviation operations and the immense sacrifices made by those who dedicate themselves to this profession. As the investigation unfolds, the aviation world anxiously awaits the results, hoping to shed light on the factors that led to this sorrowful event.