She Loves Tech Pakistan 2023: Empowering Women in Tech
HBL Collaboration Propels BizB CEO to Global Recognition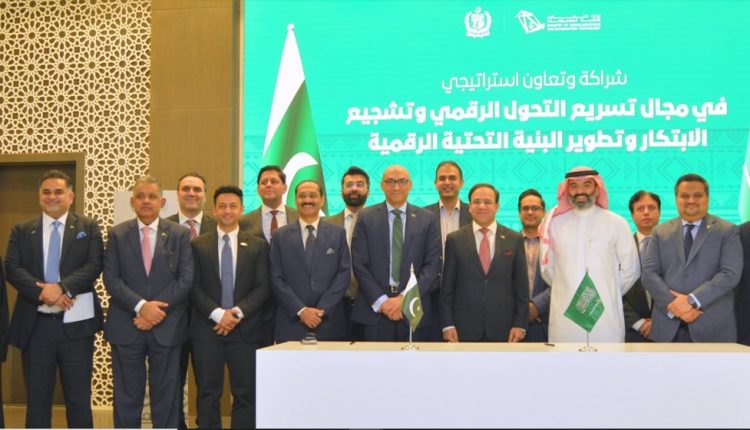 In a dynamic collaboration between the non-profit tech startup CIRCLE and HBL, the 2023 She Loves Tech Pakistan competition concluded with Sehrish Raza, Founder and CEO of BizB, emerging as the victor. This marks the seventh successful year of the event, propelling Sehrish Raza to represent Pakistan on the global stage at the She Loves Tech finale in Singapore from October 25 to 28.
CIRCLE Women, dedicated to fostering innovation, financial inclusion, and entrepreneurship among women in Pakistan, introduced She Loves Tech to the country in 2017. The globally renowned platform has evolved into the world's largest women and startup competition, spanning 70 countries. It provides crucial opportunities for women in technology to showcase groundbreaking ideas, connect with industry leaders, and access invaluable mentorship.
The 2023 edition of She Loves Tech Pakistan brought together nine women-led tech startups from various cities, including Lahore, Karachi, Faisalabad, Hyderabad, Gilgit, Multan, and Islamabad. The final round, hosted at the HBL Sky Tower Office in Karachi, showcased remarkable innovation and entrepreneurship. Sehrish Raza, with her sustainable fashion marketplace boasting 45,000 registered users, secured victory and a significant cash prize of PKR 300,000 sponsored by 'Glow & Lovely.'
Jamal Nasir, Chief Human Resources Officer at HBL, expressed the bank's commitment to building a more inclusive ecosystem for women entrepreneurs in Pakistan. He emphasized the belief in the great potential of women and the necessity of providing equal opportunities for them to succeed, leveraging technology for empowerment and economic progress.
Sadaffe Abid, Founder and CEO of CIRCLE Women, underscored the vital role of She Loves Tech in a country where the gender gap index places Pakistan at the bottom fourth globally, with only 1% women entrepreneurs. Abid highlighted the initiative's impact in supporting women-led tech startups and inspiring women and girls nationwide to embrace technology.
With the support of long-standing partner HBL, CIRCLE extended its reach to rural Pakistan, including places like Hyderabad, Multan, and Faisalabad, hosting local rounds and building an ecosystem to support women and girls in tech. The goal is clear: to inspire and drive positive change, encouraging women across the nation to seize opportunities in the tech world.
She Loves Tech Pakistan 2023 held regional rounds across ten cities, promoting women's entrepreneurship and empowerment. In collaboration with HBL, CIRCLE Women is dedicated to boosting the impact of She Loves Tech in Pakistan, creating a supportive environment for startups led by women. As women progress, the initiative believes, so does the entire nation.
Esteemed guests at the event included Sarah Mooney, British Deputy High Commissioner Karachi; renowned journalist Maria Memon; Shaista Ayesha, CEO of SEED Ventures; Bakhtawar Kiyani, the first female Asian blind archer (World Games 2023); and Abrar Mir, Chief Innovation & Financial Inclusion Officer at HBL. Their presence added significant value and encouragement to this celebration of innovation and female empowerment.