Tragic Earthquake in Moroccan Village: Families Mourn Losses
Devastating 6.8-Magnitude Quake Strikes Moulay Brahim, High Atlas Mountains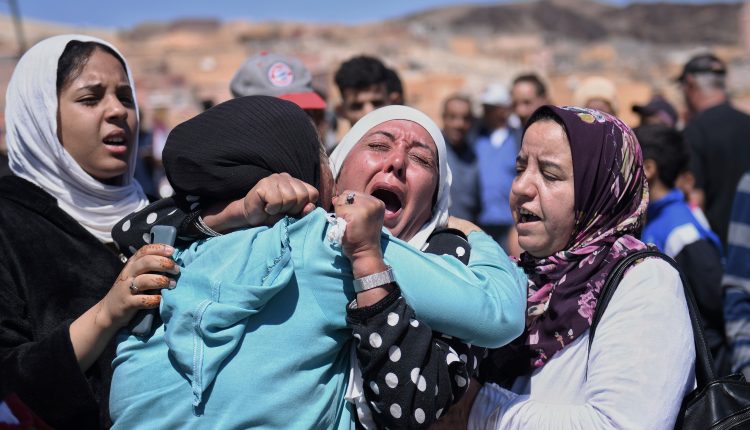 Moulay Brahim, Morocco– A serene village in Morocco's High Atlas mountains, Moulay Brahim, is now a somber scene of mourning after a devastating earthquake struck on Friday night.
Lahcen, a grief-stricken father, has lost his wife and four children. His pain is shared by many in the village, where rescue teams are still working to recover the bodies of his wife and son trapped under the debris.
The earthquake, measuring 6.8 in magnitude, is the strongest ever recorded in Morocco, claiming over 1,000 lives and injuring at least 1,200. The hardest-hit region was Al-Haouz province, where the epicenter was located. Moulay Brahim, in this province, witnessed a dozen deaths and fears of more to come.
Rescue teams are tirelessly searching for survivors and victims amidst the wreckage while graves are being dug on a hill to bury the deceased.
Hasna, a resident, expresses the collective grief, saying, "It's a terrible tragedy. The pain is indescribable."
Before the disaster, Moulay Brahim was home to 3,000 people. The earthquake's impact has left the entire community shaken and forever changed.