Umrah Visa Duration Boost: Pakistan Pilgrims Receive Extended Stay
Extended Duration Welcomed by Umrah Travelers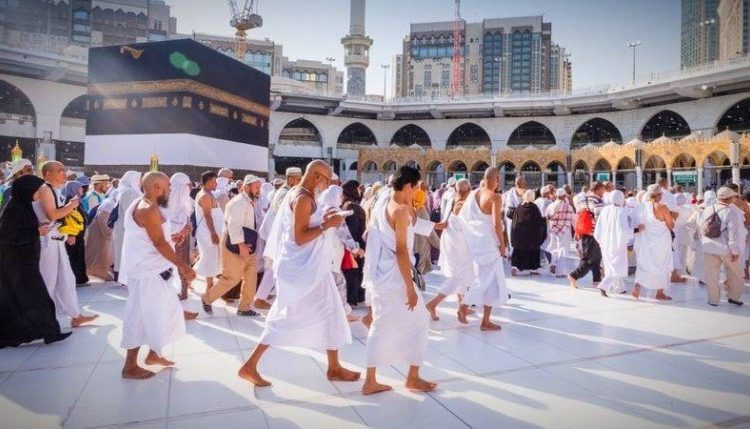 Saudi Arabia has extended the Umrah visa duration for Pakistani pilgrims to 90 days, offering more flexibility for their religious journey. The decision, announced by Saudi Minister for Hajj and Umrah, Dr. Tawfiq Bin Fawzan Al Rabiah, aims to boost religious tourism in the country. This move is aligned with Saudi Arabia's efforts to open additional sites in Makkah and Madinah, enhancing the pilgrimage experience for visitors.
During a joint press conference with Pakistan's caretaker Minister for Religious Affairs, Aneeq Ahmed, Dr. Tawfiq highlighted the close ties between Pakistan and Saudi Arabia. He emphasized collaborative endeavors to enhance the pilgrimage experience for Pakistani visitors.
Dr. Tawfiq revealed that Saudi Arabia plans to unveil 100 new historical and religious sites in the holy cities, further promoting religious tourism. He discussed ongoing efforts to reduce Hajj expenses for pilgrims and underscored the strong bond between Saudi Arabia and Pakistan.
While in Pakistan, Dr. Tawfiq met with President Arif Alvi and caretaker Prime Minister Anwar-ul-Haq Kakar. President Alvi emphasized the economic importance of the bilateral relationship and thanked Saudi Arabia for its support of Muslim causes. He also commended Saudi Crown Prince Mohammad bin Salman for his role in nurturing diplomatic relations.
Additionally, Pakistan's caretaker Prime Minister expressed gratitude for Saudi Arabia's care of Hajj pilgrims and expressed hope for continued special treatment for Pakistani pilgrims.
Overall, Saudi Arabia's efforts to enhance the pilgrimage experience and strengthen ties with Pakistan were prominently highlighted during these interactions. The extended Umrah visa and initiatives to enrich religious tourism underscore Saudi Arabia's commitment to facilitating a meaningful spiritual journey and fostering enduring partnerships.