Gold Price in Pakistan Falls by Over Rs. 6,000 Per Tola
Gold Price in Pakistan Drops Over Rs. 6,000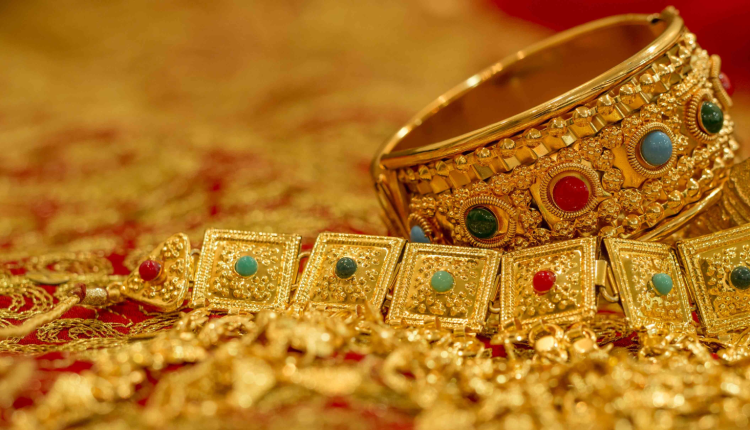 In a notable turn of events, the price of gold in Pakistan has seen a substantial drop, witnessing a decline of over Rs. 6,000 per tola on Tuesday, ultimately closing at Rs. 232,800.
Data released by the All-Pakistan Sarafa Gems and Jewellers Association (APSGJA) has revealed that the price of gold, specifically the 24-carat variant, decreased by a significant Rs. 6,300 per tola, settling at Rs. 232,800. Furthermore, the price of 10 grams of gold witnessed a notable reduction of Rs. 5,402, concluding at Rs. 199,588.
This marks the second consecutive decrease in the price of this precious metal during the current week. Just the day before, on Monday, the price of gold had already fallen by Rs. 700 per tola. Consequently, over the course of two days, the price of gold has experienced a cumulative decline of Rs. 7,100.
Meanwhile, in the international market, spot gold also experienced a decrease of 0.4 percent, falling to $1,930.33 per ounce as of 1126 GMT. Simultaneously, US gold futures recorded a 0.6 percent decrease, reaching $1,955.80.
This abrupt decline in gold prices has garnered the attention of both investors and consumers alike, with many closely monitoring the situation in anticipation of potential market fluctuations in the near future.