Gold Price in Pakistan Rises After Two Days of Declines
Recovery Seen as Gold Prices Inch Up in Pakistan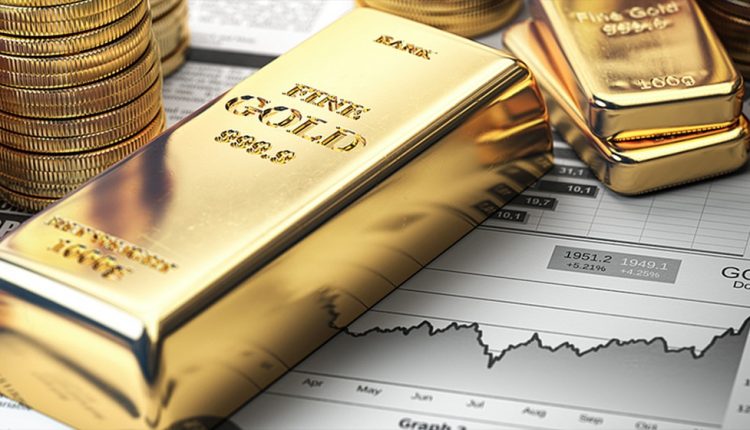 After experiencing declines over the past two days, the price of gold in Pakistan saw a slight increase on Wednesday.
Data provided by the All-Pakistan Sarafa Gems and Jewellers Association (APSGJA) revealed that the price of 24-carat gold rose by Rs. 1,100 per tola, reaching Rs. 222,200. Similarly, the price of 10 grams of gold surged by Rs. 943, closing at Rs. 190,501.
Recent Fluctuations This increase comes after a reduction of Rs. 1,100 per tola on Monday, followed by another decrease of Rs. 600 per tola on Tuesday. Just last week, the gold price had experienced a significant drop of Rs. 1,900 per tola.
Global Market Trends In the international market, the spot gold price remained relatively stable at $1,924.39 per ounce as of 1346 GMT. Meanwhile, the US gold futures also showed minimal changes, standing at $1,958.50 per ounce.
These recent price shifts highlight the ongoing volatility in the gold market, influenced by various economic and market factors.