Gold Price in Pakistan Rises for the Second Consecutive Day, Reflecting Global Trends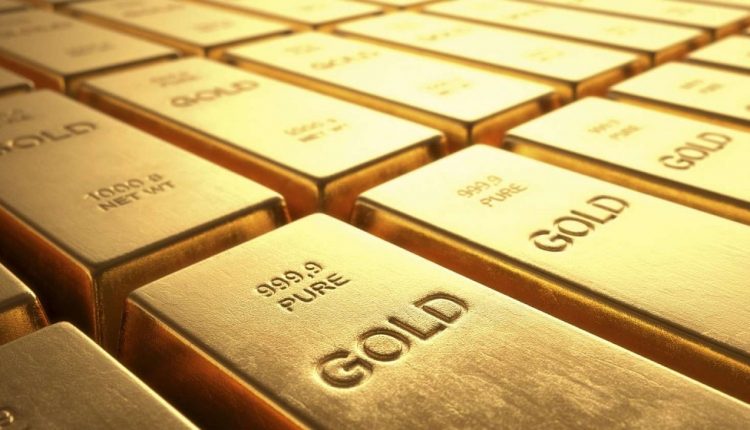 The price of gold in Pakistan continued its upward trajectory for the second consecutive day on Thursday, marking a significant recovery from the losses experienced earlier in the week. This increase in gold prices aligns with the global trend observed in the international market.
According to data released by the All-Pakistan Sarafa Gems and Jewellers Association (APSGJA), the price of 24-carat gold surged by Rs. 1,800 per tola, reaching Rs. 207,800. Similarly, the price of 10 grams of gold increased by Rs. 1,543, closing at Rs. 178,155.
This recent price surge follows a series of fluctuations witnessed earlier in the week. On Monday, the price of gold experienced a notable increase of Rs. 8,800 per tola, which was further amplified with an additional rise of Rs. 2,200 per tola on Tuesday. Although there was a slight marginal increase of Rs. 1,000 per tola on Wednesday, today's surge has helped gold to partially recover its losses. However, it is important to note that, cumulatively, gold prices have still decreased by Rs. 8,200 per tola during the week thus far.
In the international market, the spot gold price experienced a 0.4 percent decline, amounting to $1,910.69 per ounce as of 1332 GMT. Concurrently, the US gold futures also saw a decrease of 0.5 percent, reaching $1,917.10.
The price of gold is influenced by various factors, including global market trends, supply and demand dynamics, economic indicators, and investor sentiment. Gold is often considered a safe-haven asset during times of economic uncertainty and serves as a hedge against inflation. Therefore, fluctuations in the global market and economic conditions can significantly impact the price of gold.
It is important to monitor these price movements, as they have implications for investors, jewelry buyers, and the overall economy. The increase in gold prices in Pakistan over the past two days suggests a rebound in the precious metal's value. However, it is essential to exercise caution and consider various factors before making any investment or purchasing decisions related to gold.
As the global market continues to evolve, it will be interesting to observe how gold prices fluctuate in the coming days and whether the recent upward trend will persist. Investors and individuals alike will closely monitor these developments to make informed decisions regarding their financial portfolios and personal purchases.