Gold Price in Pakistan Starts the Week with a Modest Increase, Reaching Rs. 209,000 per Tola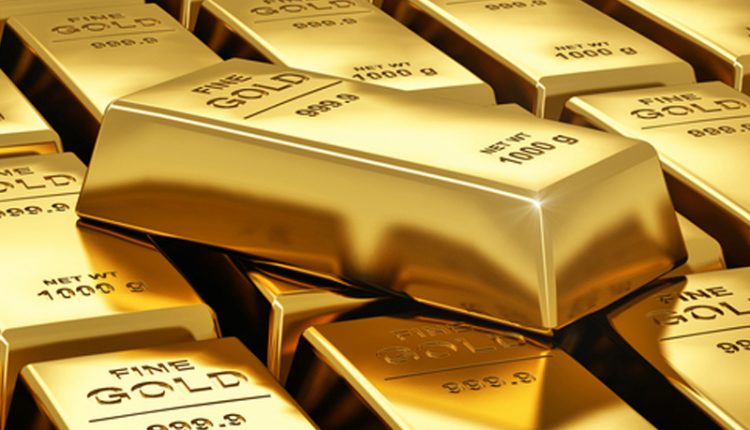 In a new week's trading, the price of gold in Pakistan witnessed a slight uptick, closing at Rs. 209,000 per tola. This increase in value was reported by the All-Pakistan Sarafa Gems and Jewellers Association (APSGJA), which released data indicating an Rs. 800 rise per tola for 24-carat gold, bringing it to the aforementioned price. Additionally, the price of 10 grams of gold increased by Rs. 686, closing at Rs. 179,184.
Although the previous week experienced a mid-week rally, the overall trend for gold prices displayed a decline of Rs. 7,800 per tola. The week commenced with a significant drop of Rs. 8,800 per tola on Monday, followed by an additional decrease of Rs. 2,200 per tola on Tuesday.
However, the latter half of the week witnessed a turnaround as the price of gold increased by Rs. 3,000 per tola over the next three days. Nevertheless, the price dipped slightly by Rs. 200 per tola on Saturday. It's noteworthy that the current price of gold in Pakistan remains considerably below the all-time high of Rs. 240,000 per tola recorded on May 10.
In the international market, spot gold remained relatively stable, trading at $1,923.69 per ounce as of 1144 GMT. Meanwhile, US gold futures experienced a slight decline of 0.2 percent, settling at $1,929.10.
The price fluctuations in the global gold market, along with the local market, can be attributed to various factors, including economic indicators, investor sentiment, and geopolitical developments. Investors and gold enthusiasts alike continue to monitor the market closely as they assess potential opportunities for investment and hedging against market uncertainties.
Gold's value as a safe haven asset and its historical significance as a store of wealth contribute to its enduring popularity among individuals and investors seeking stability in times of economic volatility. As market dynamics continue to evolve, gold prices will remain subject to various influences, making it an intriguing asset to follow in the financial landscape.