Gold Price in Pakistan Surpasses Rs. 225,000 Per Tola Amidst Global Market Rally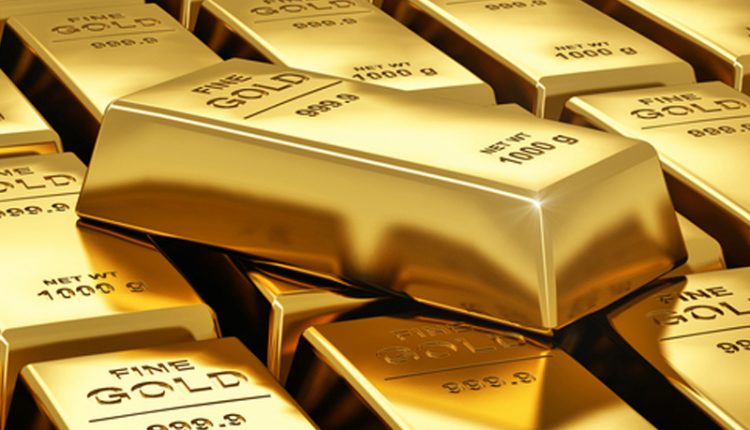 The price of gold in Pakistan continued its relentless upward trend, breaching the significant Rs. 225,000 per tola barrier on Monday, according to data released by the All-Pakistan Sarafa Gems and Jewellers Association (APSGJA). The soaring price saw gold (24 carats) surging by Rs. 2,500 per tola to reach a new high of Rs. 225,300, while the price of 10 grams experienced a substantial jump of Rs. 2,143 to close at Rs. 193,158.
This remarkable upswing in gold prices comes after a brief dip to Rs. 204,000 per tola on July 12. In just one week, the precious metal made aggressive gains, climbing by nearly Rs. 10,000 per tola, further affirming its reputation as a safe-haven investment during periods of economic uncertainty.
The surge in gold prices is not unique to Pakistan, as global market trends also reflect similar movements. In the international market, spot gold remained relatively stable at $1,960.01 per ounce by 0536 GMT, while US gold futures experienced a marginal decline of 0.2 percent to $1,961.80.
Several factors have contributed to the soaring demand for gold, both on a local and international level. The ongoing global economic challenges, uncertainties surrounding geopolitical tensions, and fluctuating currency values have bolstered gold's appeal as a store of value and a hedge against inflation.
In Pakistan, the recent surge in gold prices has been influenced by various economic and market dynamics. The country has witnessed rising inflation rates, a struggling currency, and an economic recovery impacted by the COVID-19 pandemic. Investors and individuals alike are turning to gold as a secure asset to protect their wealth from the uncertainties of the financial markets.
Furthermore, during times of heightened economic volatility, gold also tends to benefit from increased safe-haven demand. Investors seeking stability and protection from stock market turbulence and currency fluctuations often turn to gold as a reliable asset that historically retains its value even in the face of economic downturns.
The increasing trend of gold prices in Pakistan is not limited to the current period; rather, it aligns with the precious metal's long-term price trajectory. Over the past few years, gold prices have experienced steady growth, and the current surge is just another testament to its resilience and enduring value as a sought-after asset.
As the economic landscape continues to evolve, investors and consumers will closely monitor gold prices and its performance as a key indicator of market sentiment and economic stability. While market fluctuations are inevitable, gold's reputation as a store of value and a timeless investment option continues to attract interest and demand from all corners of the globe.