Gold Prices Experience Slight Uptick in Pakistan: Closes at Rs. 223,000 per Tola Amidst Market Fluctuations and Recovery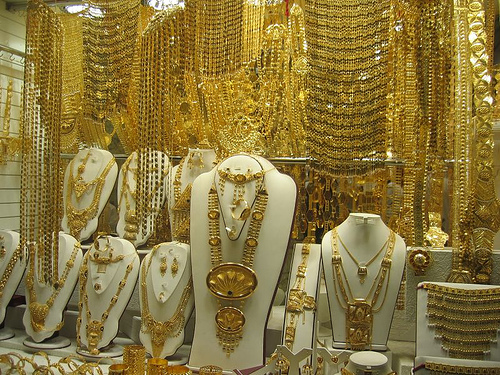 In a recent development, the price of gold in Pakistan has experienced a modest uptick, marking a noteworthy shift for investors and enthusiasts in the precious metals market. The latest data, meticulously gathered and analyzed by the renowned All-Pakistan Sarafa Gems and Jewellers Association (APSGJA), reveals that the value of 24-carat gold surged by Rs. 800 per tola, culminating at an impressive Rs. 223,000. This augmentation is mirrored in the price of 10 grams of gold as well, which rose by Rs. 686 to settle at Rs. 191,187, drawing the attention of economic observers and market participants alike.
Recent market dynamics showcase a pattern of fluctuation that the gold market has been undergoing. In the immediate prior days, the price of gold witnessed a period of stability, retaining its position with unaltered figures. This came as a temporary respite after a series of market oscillations. Notably, on the outset of the trading week, specifically on Monday, the price of gold encountered a notable decline, depreciating by Rs. 2,500 per tola, providing an insight into the inherent volatility of the precious metals landscape.
It is worth highlighting that the gold market's recent trajectory is underlined by a series of noteworthy milestones. Notably, the price of this coveted metal soared to an unprecedented all-time peak in May, reaching an astonishing Rs. 240,000 per tola. However, subsequent to this zenith, there was a subsequent contraction, and on the 12th of July, the price plummeted to Rs. 204,000 per tola. Yet, in a remarkable turn of events, the market exhibited resilience and the price of gold has staged a steady recovery since then, showcasing the dynamic nature of gold as a store of value.
In the global context, the trajectory of gold remains intriguing. Spot gold in the international market demonstrated a 0.5 percent surge, commanding a price of $1,952.79 per ounce at 1133 GMT. Concurrently, the US gold futures also made significant strides, experiencing a 0.6 percent escalation to reach $1,989.90, thereby reflecting the interplay of various global factors on the precious metal's valuation.
In summation, the recent fluctuations in the price of gold in Pakistan have captivated the attention of both local and international investors. The intricate dance of market forces, evident in the price movements, illustrates the nuanced dynamics that underpin the precious metals sector, inviting further analysis and observation. As market participants closely monitor these trends, the enduring appeal of gold as a financial asset continues to shine through, offering a window into the broader economic currents shaping our world.