Gold Prices in Pakistan Experience Significant Decline, Reaching New Lows in a Short Span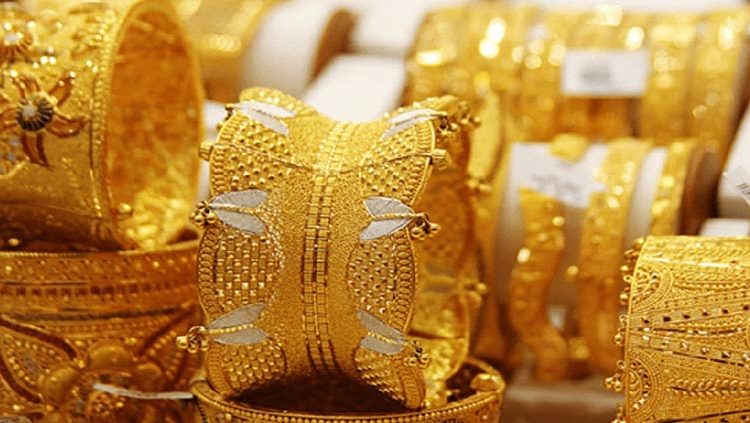 In a surprising turn of events, the price of gold in Pakistan has witnessed a remarkable decline for the second consecutive day this week, causing it to settle at Rs. 205,000 per tola. The All-Pakistan Sarafa Gems and Jewellers Association (APSGJA) released data revealing a substantial drop of Rs. 2,200 per tola in the price of 24-carat gold, bringing it down to Rs. 205,000. Similarly, the price of 10 grams of gold experienced a decrease of Rs. 1,887, closing at Rs. 175,754.
This decline follows Monday's sharp drop of Rs. 8,800 per tola, which marked one of the most significant declines in recent months. The price of gold has been on a downward trajectory since the past month and is currently trading well below its all-time high of Rs. 240,000 per tola, which was recorded on May 10.
In addition to the domestic market, global factors also influence the price of gold. In the international market, spot gold saw a modest increase of 0.4 percent, reaching $1,929.54 per ounce by 0954 GMT, while US gold futures rose by 0.4 percent to $1,937.20. These international trends can have an impact on the local gold prices as well.
Interestingly, the Pakistani Rupee demonstrated a significant recovery against the US Dollar in the inter-bank market, recording an increase of Rs. 10.55 and settling at Rs. 275.44. Currency fluctuations often play a crucial role in determining the prices of precious metals like gold.
The decrease in gold prices can be attributed to various factors, including global market dynamics, changes in supply and demand, and fluctuations in currency exchange rates. Gold is considered a safe-haven investment and tends to experience price fluctuations based on investors' sentiments and market conditions.
The decline in gold prices presents both challenges and opportunities for different stakeholders. While it may be disappointing for gold investors, it can be advantageous for individuals looking to purchase gold for personal use or jewelry. The lower prices offer a window of opportunity for buyers who wish to enter the market or expand their gold holdings.
As the gold market continues to evolve, it is essential to closely monitor the price trends and consider various factors before making any investment decisions. Gold remains a valuable asset with historical significance, and its price fluctuations reflect the ever-changing dynamics of the global economy.