Gold Prices in Pakistan Rise by Rs. 600 per Tola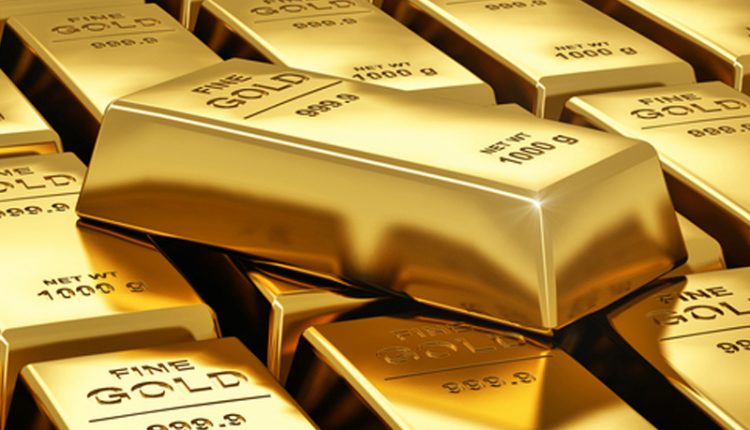 In a continuation of the recent trend, the price of gold in Pakistan has surged for the third consecutive day, experiencing a notable increase of Rs. 600 per tola. This surge has brought the price of 24-carat gold to Rs. 208,400 per tola, while the price of 10 grams rose by Rs. 515, closing at Rs. 178,670. The rise in gold prices has been attributed to various factors, including global market trends and investor sentiments.
The All-Pakistan Sarafa Gems and Jewellers Association (APSGJA) released this data, which reflects the ongoing fluctuations in the gold market. Despite the recent increase, it is essential to consider the overall trajectory of gold prices during the current week. Cumulatively, the price has witnessed a decline of Rs. 7,600 per tola. This decline can be primarily attributed to the significant drop observed at the beginning of the week, where the price of gold plummeted by Rs. 8,800 per tola. This was followed by an additional decline of Rs. 2,200 per tola on Tuesday.
The volatility in gold prices can be attributed to various factors, including global economic conditions, fluctuations in the US dollar, and geopolitical tensions. Gold is often seen as a safe-haven investment during times of uncertainty, leading to increased demand and subsequent price fluctuations.
While focusing on the international market, it is noteworthy that spot gold witnessed a 0.3 percent increase, reaching $1,915.79 per ounce by 0902 GMT. This indicates a positive trend in the global gold market. Similarly, US gold futures also experienced a 0.3 percent increase, closing at $1,921.80 per ounce. These figures demonstrate the interconnectedness of the global gold market and its impact on local prices.
Investors and individuals closely monitor gold prices as it is considered a valuable asset and a store of wealth. Fluctuations in gold prices can influence investment decisions, jewelry purchases, and overall market sentiments. The recent surge in gold prices has caught the attention of market participants, who are closely analyzing the factors driving this upward trend.
As the market continues to evolve, it is crucial for investors and individuals to stay updated on the latest gold price movements and make informed decisions based on market analysis and their financial goals.