Gold Prices in Pakistan Take a Significant Dip, Falling Below Rs. 210,000 Per Tola
Gold's Declining Streak and its Ties to the US Dollar in Pakistan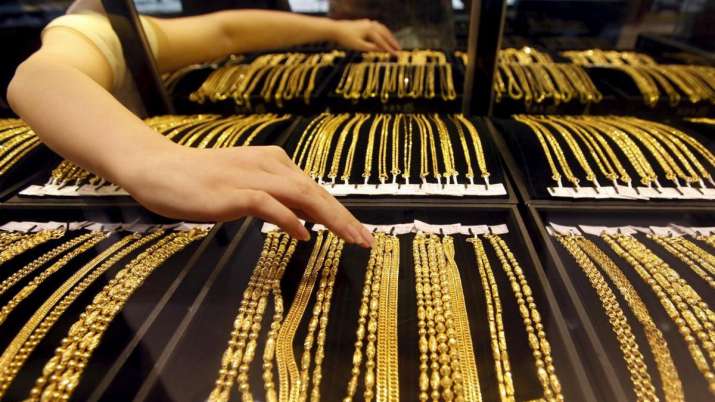 ISLAMABAD – The ongoing slide in gold prices in Pakistan reached a noteworthy juncture this week, with prices plummeting further by Rs. 2,600 per tola, bringing the rate to an unexpected Rs. 209,400 per tola. This dramatic change reflects the highest-ever weekly decline in the country's history.
Sources from the All-Pakistan Sarafa Gems and Jewellers Association (APSGJA) provided figures that underscore this decline. The current rate for 10 grams of gold now stands at Rs. 179,527, indicating a decrease by Rs. 2,290.
Such substantial shifts in gold prices in Pakistan over the last seven trading days have led to an overall drop of Rs. 30,400 per tola, outstripping even international price movements.
Interestingly, while the domestic prices are tumbling, the international market paints a slightly different picture. Spot gold in the international market saw an uptick of 0.4%, trading at $1,925.80 per ounce as of 1217 GMT. Similarly, US gold futures also saw a 0.4% rise, touching $1,949.90.
However, for those following the gold market in Pakistan, it's essential to understand the primary influencer behind these rates. The local price of gold heavily relies on the US Dollar's value in Pakistan. This week's significant drop in gold prices can be attributed more to the declining rate of the US Dollar in the open market rather than fluctuations in the global gold market.
Recent developments, such as the US Dollar dropping below 300 against the Rupee, seem to affirm this observation. As traders, investors, and consumers keep a keen eye on these shifting trends, it remains to be seen how long this decline will continue and what other economic factors might influence future rates.