Dr. Affan Qaiser: Pakistan's First Medical Influencer with 3 Million+ Followers
Dr. Affan Qaiser's Journey as a Leading Medical Influencer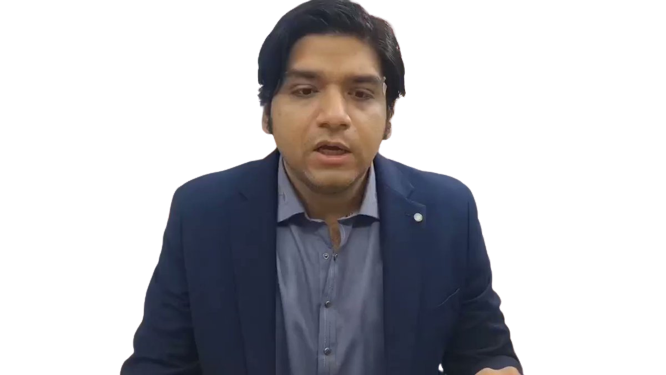 In the realm of Pakistan's medical landscape, Dr. Muhammad Affan Qaiser has achieved significant recognition, amassing a remarkable following of more than 3 million on his Facebook page. Through his online presence, Dr. Qaiser disseminates valuable and practical information touching upon diverse subjects, ranging from innovative concepts and research findings to fostering mental and physical well-being, promoting positive societal contributions, and emphasizing proper nutrition.
Working alongside his wife, Dr. Nazish Affan, the dynamic duo stands as exemplars of health and positivity within the nation. Their collective efforts serve as an inspiration, encouraging individuals to adopt healthier lifestyles and embrace optimistic outlooks.
The trajectory to his current online prominence has been marked by dedication and collaboration. Dr. Qaiser attributes a significant part of his digital popularity to the contributions of Abdullah Asim, a friend who has played an instrumental role in curating meaningful content that resonates deeply with a wide audience.
However, beyond the numerical metrics of followers, Dr. Muhammad Affan Qaiser's influence is underscored by his unwavering commitment to disseminating meaningful insights and driving positive change. His virtual platform serves as a hub for learning, providing valuable guidance on various facets of life.
The collaborative efforts of Dr. Nazish Affan and Abdullah Asim have coalesced to create a digital presence that radiates positivity and fosters personal growth. Their influence transcends geographical boundaries, touching lives not only within Pakistan but also resonating across international audiences.