Best Freelancing Platforms for Pakistanis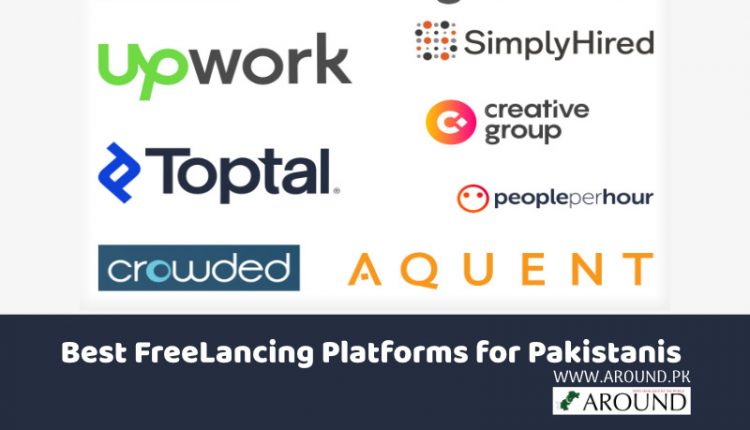 A Comprehensive Guide to the Best Freelancing Platforms for Pakistanis
Freelancing has emerged as a dominant force in the global job market, and Pakistan is no exception. With the rise of digital technology and remote work, more Pakistanis are turning to freelancing as a viable career option. If you're a Pakistani looking to dive into the world of freelancing, this guide is tailored just for you. Let's explore the best platforms and the professions they cater to.
Focus Keywords: Global platform, diverse job categories
Professions:
Web and mobile app development
Graphic design
Content writing
Virtual assistance
Digital marketing
Overview: Upwork stands tall as one of the most renowned freelancing platforms. Its vast array of job categories makes it a favorite among Pakistani freelancers. Whether you're a developer, designer, or writer, Upwork has something for everyone.
Focus Keywords: Service offerings, user-friendly
Professions:
Logo and brand design
Video editing
Voiceovers
SEO services
Social media marketing
Overview: Fiverr offers a unique twist, allowing freelancers to set up 'gigs' based on their expertise. Starting at just $5, you can offer a range of services, making it an excellent platform for budding freelancers to showcase their skills.
Focus Keywords: Bid on projects, diverse listings
Professions:
Software development
Data entry
Accounting
Market research
Translation services
Overview: Freelancer.com provides a competitive environment where freelancers bid on projects. It's a dynamic platform that caters to a wide range of professions, from tech to administrative tasks.
Focus Keywords: Elite freelancers, rigorous screening
Professions:
Software engineering
UI/UX design
Financial consulting
Overview: Toptal is the go-to platform for the top 3% of freelance talent. While the screening process is stringent, making the cut means access to high-paying, quality projects.
Focus Keywords: Web projects, UK-based platform
Professions:
Web design and development
SEO and PPC campaigns
Content creation
Overview: Catering primarily to web-centric projects, PeoplePerHour is a haven for digital enthusiasts. Its user-friendly interface and clear project descriptions make it a favorite among many.
Focus Keywords: Local job portal, diverse opportunities
Professions:
Sales and marketing
IT and software services
Creative design
Overview: While Rozee.pk is primarily known for full-time job listings, its freelance section is growing. It's an excellent platform for those looking to work with local Pakistani clients.
Focus Keywords: Efficient dashboard, diverse job categories
Professions:
Programming and development
Writing and translation
Administrative jobs
Overview: Guru offers a seamless experience with its efficient dashboard, making project management a breeze. Its diverse job categories ensure that there's something for every freelancer.
Focus Keywords: Portfolio platform, design-centric
Professions:
Graphic design
Illustration
Photography
Overview: While primarily a platform for showcasing portfolios, many Pakistani designers receive job inquiries through Behance, making it a passive freelancing platform.
Focus Keywords: Design contests, creative platform
Professions:
Logo design
Web design
T-shirt design
Overview: 99Designs offers a unique proposition where designers can participate in contests to win projects. It's a competitive yet rewarding platform for creative minds.
10. Local Facebook Groups
Focus Keywords: Local gigs, community-driven
Professions:
Digital marketing
Content writing
Graphic design
Overview: Several local Facebook groups cater to the Pakistani freelance community. These groups often have job postings and are a great way to network with local clients and fellow freelancers.
Conclusion: The world of freelancing offers endless opportunities, especially for Pakistanis. By choosing the right platform that aligns with your skills and profession, you can carve a successful freelance career. Remember, consistency, quality work, and networking are the keys to freelancing success. Happy freelancing!