How to Create a PayPal Account in Pakistan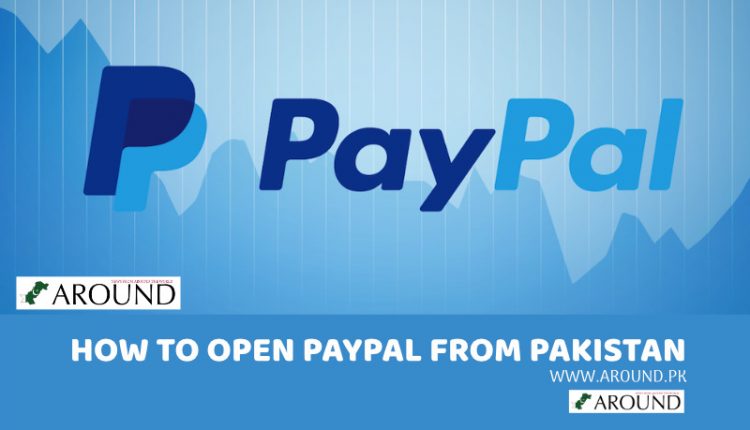 How to Create a PayPal Account in Pakistan
PayPal, a globally recognized online payment system, has yet to officially launch its services in Pakistan. However, many in Pakistan, especially freelancers and online businesses, have been keen to access its services due to the platform's widespread acceptance and trustworthiness. Here's a comprehensive guide on how to set up a PayPal account from Pakistan:
History of PayPal in Pakistan
In 2019, PayPal declined an offer from the Pakistani Government to initiate its services in the country. This was despite Pakistan being home to the fourth-largest freelancer community globally. According to Payoneer, Pakistani freelancers bring about $1 billion to the country through various sources. With an estimated 200,000 freelancers and over 7,000 registered SMEs, a significant number of Pakistanis could benefit from PayPal's services.
Understanding PayPal
Founded in December 1998 as Confinity, PayPal merged with X.com, founded by Elon Musk, in March 2000. It was later renamed PayPal in 2001. The platform allows users to send, receive, and hold funds in 25 currencies worldwide. With its presence in 202 markets, PayPal boasts 286 million active registered accounts. It's known for its security, speed, and convenience, making it a preferred choice for many e-commerce websites.
Benefits of Using PayPal
Flexibility for Sellers: Allows sellers to quickly and easily accept payments.
Speed: Enables instant money transfers, with transfers to bank accounts often completed in less than 24 hours.
Affordability: Charges a fee of 30 cents per transaction, plus 3% of the total transaction amount.
Safe Buying: Offers guarantees for both buyers and sellers, with a process in place for disputed transactions.
Account Privacy: Provides a high level of account protection compared to competitors.
Ease of Record Keeping: Allows users to easily track all transactions.
Online Acceptance: Widely accepted as a payment method on e-commerce websites.
The Need for PayPal in Pakistan
Pakistan's e-commerce and freelance markets have significant potential. Small companies in cities like Sialkot and Faisalabad can establish their brands online and cater to international customers. Research indicates that having PayPal as a payment gateway can boost e-commerce website sales by up to 50%. The trust associated with PayPal can help Pakistani businesses and freelancers attract more international clients.
Setting Up a PayPal Account in Pakistan
To create a PayPal account from Pakistan, you can follow these steps:
PayPal Sign Up: Visit the PayPal website, click on 'Sign Up for free', and choose either a Personal or Business account. Provide a valid email address and create a strong password. Fill out the required information, but note that you'll need a valid address from a country where PayPal operates.
Creating a Payoneer Account: Payoneer, accepted in over 200 countries with 150+ currencies, can be linked to PayPal. To create a Payoneer account, visit their website and sign up. After successfully creating an account, you can apply for a Payoneer card, which requires a valid bank account.
Linking Payoneer with PayPal: To link your Payoneer account with PayPal, log into your PayPal account and click on the "Link a bank" option. If your bank isn't listed, you'll need the account number and routing number from your Payoneer account. After entering these details, PayPal will send two small deposits to your Payoneer account for verification. Once you receive these deposits, log back into PayPal and enter the deposit amounts to verify your account.
It's essential to be cautious and avoid scams. Some individuals might offer fake PayPal accounts for sale. If possible, and you can afford it, consider traveling to a country where PayPal operates, like Dubai or the USA, to set up an account.
Xoom: A PayPal Service
Xoom, owned by PayPal, is a money transfer service that operates in Pakistan. It was even used by the Pakistan Government to collect donations for dam construction in 2018.
While PayPal doesn't operate directly in Pakistan, there are legal ways to access its services. Many Pakistanis use the Payoneer method to authenticate their PayPal sign-up and access their accounts. It's crucial to follow the steps carefully and ensure secure payments into your PayPal account. With the right approach, Pakistani freelancers and businesses can benefit from the global reach and trust associated with PayPal.