Canada Student Visa 2023: Updates, Requirements, and What You Need to Know
Navigating the Path to Your Canada Student Visa 2023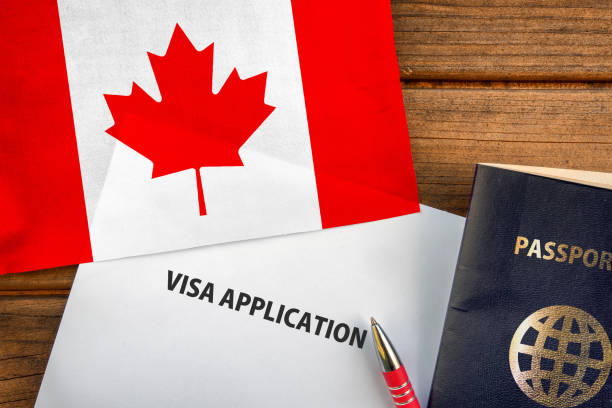 Planning to pursue higher education in Canada in 2023? Here's a comprehensive guide, step by step, with detailed information on the latest updates, visa requirements, and everything you need to know about obtaining a study permit to study in Canada.
1: Stay Updated with 2023 Visa Changes
Before you start your application process, it's crucial to be aware of any changes or updates in the visa requirements for 2023. Canadian immigration policies evolve, impacting eligibility criteria, processing times, and document requirements. To stay informed, regularly check the official Immigration, Refugees, and Citizenship Canada (IRCC) website for the most current information.
2: Confirm Your Eligibility
Your first step is to determine whether you need a study permit to study in Canada. Typically, you require a study permit if your course of study in Canada extends beyond six months. To ensure you meet the basic requirements:
Proof of Acceptance: You must possess an acceptance letter from a Designated Learning Institution (DLI) in Canada.
Sufficient Funds: You need to demonstrate that you have enough financial resources to cover tuition fees, living expenses, and return transportation.
Clean Criminal Record: Provide a police clearance certificate if required.
Medical Examination: Some applicants may need to undergo an immigration medical examination.
Intent to Leave Canada: It's essential to convince the visa officers that you plan to return to your home country upon completing your studies.
3: Assemble the Required Documents
Gathering the necessary documents is a crucial aspect of your application. Here's a comprehensive list of what you'll typically need:
Acceptance Letter: An official acceptance letter from your chosen DLI.
Proof of Funds: Bank statements, sponsor letters, or scholarship documents demonstrating your financial capacity.
Valid Passport: Ensure your passport remains valid for the entire duration of your intended study.
Passport-Sized Photos: Adhere to the specific photo requirements outlined by IRCC.
Immigration Medical Examination: Complete a medical examination if required.
Police Clearance Certificate: Obtain a police clearance certificate if it's a prerequisite.
Statement of Purpose: Craft a well-articulated statement explaining your study plans and intentions in Canada.
Biometrics: Pay the biometric fee (if applicable) and attend a biometric appointment.
4: Online Application Submission
Create an account on the official IRCC website and submit your study permit application online. Pay the processing fee and biometric fee (if applicable) as instructed during the application process. You will receive a confirmation once your application is successfully submitted.
5: Biometrics Appointment
If required, attend a biometrics appointment at a local Application Support Center (ASC) or Application Center (VAC) to provide your fingerprints and a photograph.
6: Interview (if necessary)
In certain situations, you may be requested to attend an interview at your local Canadian embassy or consulate. Be prepared to discuss your study plans and provide evidence of your ties to your home country.
7: Wait for Processing
Processing times for study permits can vary based on your home country and the time of year. Stay informed about current processing times on the IRCC website.
8: Approval and Port of Entry Letter
Upon approval of your study permit application, you will receive a Port of Entry (POE) Letter of Introduction. This document is not your study permit but is necessary when you arrive in Canada.
9: Travel to Canada
With your study permit and POE Letter, plan your travel to Canada. Make sure to carry all the required documents for your arrival.
10: Study and Adhere to Visa Conditions
After arriving in Canada, focus on your studies and abide by all visa conditions. If you intend to work while studying, you can also apply for a work permit as per the regulations.
It's crucial to note that immigration policies can change, so it's highly advisable to stay updated by regularly checking the official IRCC website or consulting with a qualified immigration consultant. Studying in Canada in 2023 offers a world-class education experience, and with the right preparation and guidance, you can make the most of this opportunity.