Italy Schengen Visa for UAE Residents: How to Apply for a Schengen Visa to Italy from the UAE?
Your Comprehensive Guide to Schengen Visa Application from the UAE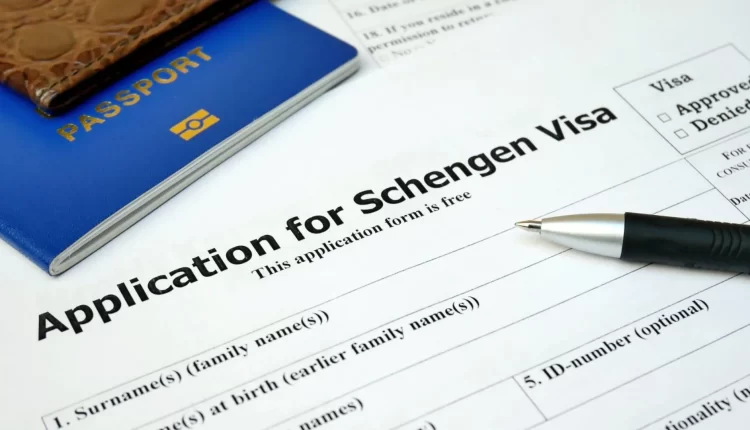 Rich in culture, history, and delectable cuisine, Italy beckons travelers from around the world. If you're a foreign national residing in the UAE, setting foot in this European gem requires an Italian Schengen visa. Here's a comprehensive guide to help you navigate this process.
Table of Contents
Eligibility: Who Needs an Italy Schengen Visa in the UAE?
Key Documentation for a Successful Visa Application
Detailed Application Procedure
Tracking Your Application
Understanding Processing Times and Fees
Eligibility: Who Needs an Italy Schengen Visa in the UAE?
UAE citizens are exempted from acquiring an Italy Schengen visa for stays shorter than 90 days. However, non-UAE nationals residing in the country must obtain this visa to travel to Italy. It's important to note that starting 2024, even UAE citizens will need to apply for the ETIAS (European Travel Information and Authorisation System) visa for European travel.
Key Documentation for a Successful Visa Application
Application Form: Must be completely filled and signed.
Passport Essentials: A valid passport with specific requirements such as validity extending at least three months beyond your intended return date, minimum of two blank pages, and issued within the last decade.
UAE Residency: A copy of your UAE residence visa valid for at least 90 days post your intended return.
Proof of Employment and Financial Stability: This includes documents like the trade license, No Objection Certificate (NOC) from your employer, employment labor contract, recent pay slips, and bank statements.
Medical Insurance: Comprehensive international coverage of at least €30,000, inclusive of emergency and repatriation services.
Travel Details: Confirmed hotel and flight bookings.
For applicants who are minors, additional documentation such as parental passports, consent letters, birth certificates, and relevant custody papers in case of divorced parents are needed.
Detailed Application Procedure
Online Application: Start your application process on the VFS Global website, complete the Schengen visa form, and pay the stipulated fees.
Visa Interview: Once you've compiled all necessary documents, schedule an appointment at the Italian Consulate General in Dubai.
Wait Period: After submission, your application will undergo scrutiny, and you'd have to wait for the consulate's decision.
Tracking Your Application
Stay updated on your visa application's status through the online tracking feature. You'd need the reference number from your invoice/receipt and your surname.
Understanding Processing Times and Fees
Submission Timeframe: Ensure you submit your application a minimum of 15 days before your planned travel date.
Processing Duration: The typical processing time is up to 15 calendar days, counting from the subsequent working day post submission.
Fees:

Adults: AED 320
Children (6-12 years): AED 160
Children (below 6 years): No charge
Diplomatic and service passport holders: No charge
EU/EEA national family members: No charge

A service charge of AED 38.30, in addition to visa fees, is levied per application.
With thorough preparation and adherence to the guidelines, your journey to Italy can be smooth and memorable. Safe travels!