NOC for Pakistani Passport 2023: Comprehensive Guide on the No Objection Certificate
Guidelines and Requirements for Getting a NOC for Pakistani Passports in 2023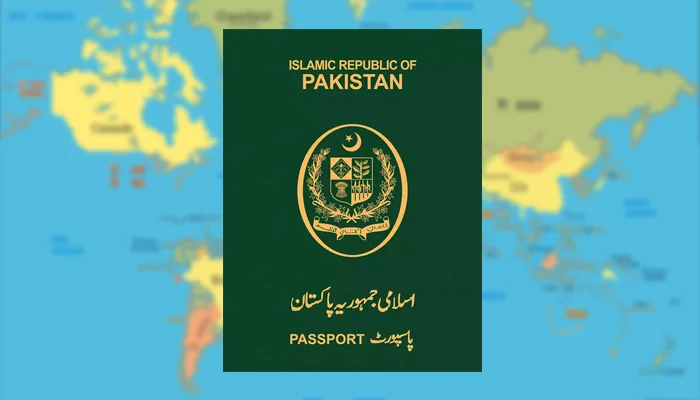 Securing or renewing a Pakistani passport can be a rigorous process with numerous critical prerequisites. At the forefront of these requirements is the No Objection Certificate (NOC). This becomes especially crucial for individuals holding positions in government, the armed forces, or working within semi-government organizations, autonomous bodies, or corporations.
Why is the NOC Essential for a Pakistani Passport?
The No Objection Certificate, colloquially known as the NOC, plays a pivotal role in the procurement or amendment of a Pakistani passport. This certification provides affirmation that the individual applying for a passport doesn't face any objections from their respective department or organization.
For specific individuals, like government officers or armed forces personnel, the NOC isn't just a formality but a requisite for passport modifications or renewals. Its primary function is to authenticate that the relevant department has no concerns or objections regarding the applicant's passport issuance.
Who Requires an NOC?
The NOC is predominantly mandated for the following categories:
Government employees
Armed forces personnel
Individuals working for semi-government entities, autonomous bodies, or corporations
Document Requirements for NOC
Outlined by the Ministry of Interior Pakistan, some of the primary documents required for the NOC include:
NOC application form
Computer proforma
Full address of the sponsor with the telephone number
Recent photograph
Passport copy
Pages showing Pakistan visa and entry
Details of accommodation in Pakistan
Visit itinerary
It's crucial to check with relevant authorities as there might be additional documents needed.
The Application Process
Individuals who need a No Objection Certificate should approach the pertinent department. This could range from government departments, the armed forces, to affiliated organizations.
While applying for the NOC, ensure to provide:
Color scanned copies of valid CNIC or NICOP (both sides)
Scanned copies of the existing passport (initial two pages and any other page as specified)
Scanned copy of valid visa/residence permit or other nationality passport
Remember, the NOC is conditional and will undergo verification by the concerned department.
Format and Other Essentials
For obtaining the NOC, applicants should furnish the NOC application form and computer proforma. Both of these can be sourced from the Ministry of Interior Pakistan website.
The form typically captures data like the applicant's name, nationality, passport particulars, and host or sponsor details. The application should be accompanied by:
Passport copy of the visitor
Detailed visit program
Sets of previously mentioned documents
It's important to notarize the NOC form, either through a notary public or an attorney. Additionally, consulting the closest High Commission/Consulate of Pakistan could be beneficial.
Processing Time
As per guidelines set by the Ministry of Interior Pakistan, the NOC usually requires four to six weeks for processing. Nevertheless, this might vary based on different factors. Connecting with the relevant authorities to get an exact timeframe is always recommended.