People From Other Countries Can Become German Citizens Faster Now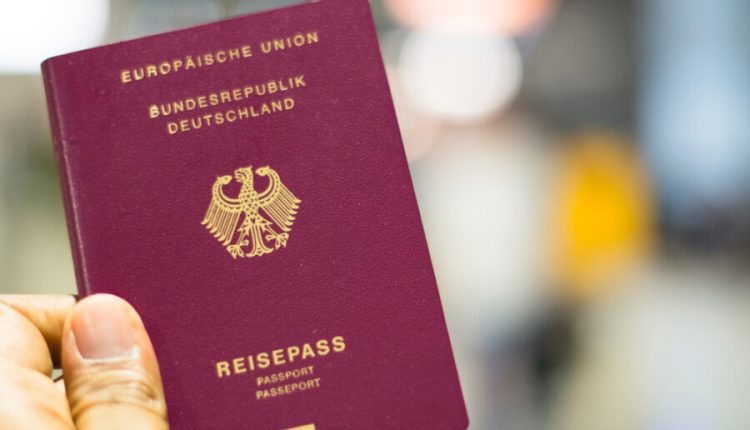 Germany's leaders have said yes to a new rule that will help people from other countries living in Germany become German citizens more quickly.
The new rule makes the time you need to live in Germany shorter, from eight years to five years. It also says that if a baby is born in Germany and one of its parents has lived there for five years, the baby can be a German citizen. This is what SchengenVisaInfo reported.
ALSO READ Many People in Muslim Countries Do Not Get Enough Sleep Nancy Faeser, who helps make the rules in Germany, is happy about the new rule. She said it is very important for the world and for businesses in Germany. She also said that Germany needs new rules to bring and keep skilled workers. The Skilled Immigration Act is already a law, and this new citizenship rule is another important step to make Germany's rules for coming to live and work there better.
The Ministry of Interior said that about 5.3 million out of 12 million people from other countries in Germany have lived there for ten years or more. This means that many people who think of Germany as their home cannot take part and help in the same way as other Germans.
This new rule will help millions of people become German citizens and have the same rights as other Germans.
The Ministry of Interior said the important parts of the new rule are:
To become a German citizen, you must:
Be friends with the German community
Speak German well
Have enough money to take care of yourself
You can be a citizen after living in Germany for five years, not eight years like before.
If you do really good work, help others a lot, speak German well, and can take care of yourself, you can be a citizen after three years.
All babies born in Germany will be German citizens if one parent has lived in Germany the right way for five years or more.
Some workers who helped Germany a lot do not need to take a test to become citizens.
People who want to be German citizens must believe in freedom and democracy.
People who do not believe that men and women are equal, or who live with more than one husband or wife, cannot get the new citizenship benefits. The government said again that people who want to be German citizens must have enough money to take care of themselves and their families.