Portugal Simplifies Citizenship Process for Foreigners: How to Obtain Citizenship Easily
Unlocking Portuguese Citizenship: New Rules and Effortless Pathways Explained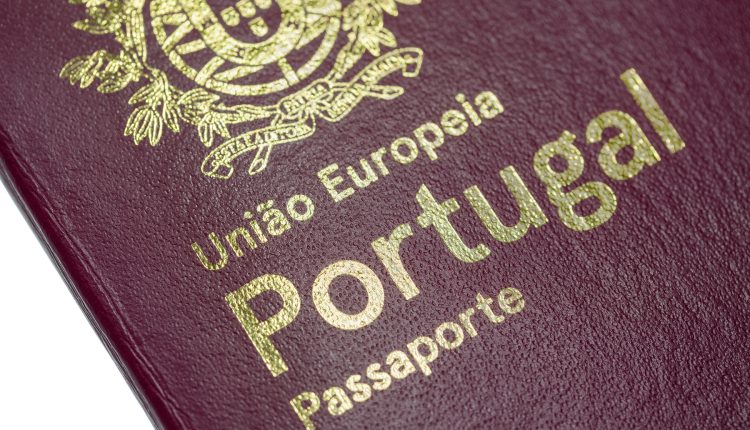 Portugal Considers Sweeping Citizenship Law Changes to Attract Foreign Residents
In a move set to reshape the landscape of Portuguese nationality, Portugal's Parliament is in the midst of deliberating significant changes to its citizenship laws. The proposed overhaul aims to simplify the process for foreign residents who have made Portugal their home. This potential transformation has piqued the interest of individuals from diverse backgrounds who aspire to become Portuguese citizens.
Currently, the system in place resets the clock for foreign residents upon receiving formal authorization to stay in Portugal. However, this situation may soon see a transformative shift, as Portugal seeks to revamp its naturalization requirements.
According to a report by Journal Jurid, this prospective change would have far-reaching implications for all foreigners who have spent a specific duration of time in Portugal, as required for naturalization. The Parliament is poised to review and potentially modify the existing residency requirements, potentially streamlining the path to Portuguese citizenship.
Soaring Interest in Portuguese Citizenship has been witnessed in recent years. Local media reports indicate a remarkable 37% increase in citizenship applications in 2022 alone. According to the Foreigners and Borders Service (SEF), a total of 74,506 applications were submitted during this period. Among these, 64,040 received favorable responses, with only 911 applications being rejected. Remarkably, the largest portion of new Portuguese citizens hailed from Israel (20,975), followed closely by Brazil (18,591), and Cape Verde (3,662).
Diverse Pathways to Citizenship exist in Portugal. For those seeking Portuguese citizenship through marriage or de facto union, Brazilians led the pack with 9,435 applications, followed by Venezuelans (1,536) and Cape Verdeans (900). Interestingly, Israelis have emerged as a prominent group pursuing Portuguese citizenship, surpassing Brazilians, despite the deep cultural and historical ties between Brazil and Portugal.
What's astonishing is that many Israelis, upon securing Portuguese citizenship, do not reside in the country. As of 2022, only 569 out of 60,000 Israeli citizens with Portuguese nationality were residing in Portugal. In contrast, a significant portion of Brazilians, approximately 239,744, choose to make Portugal their home after acquiring citizenship.
The Advantages and Disadvantages of Portuguese Citizenship are multifaceted. The allure lies in various benefits, including reduced taxes, a lower cost of living, and a generally less stressful lifestyle compared to other countries. However, challenges such as the language barrier and potentially lower income are important considerations.
One of the most coveted perks of Portuguese citizenship is the ability to travel within the Schengen borderless zone, a privilege still under negotiation for Israeli passport holders seeking access through EU and US visa waiver programs. This change is particularly significant for Israelis since holding an Israeli passport comes with more restrictions. Additionally, the discussion has extended to higher education opportunities. While academic requirements are often stringent in Israeli state universities, EU nationals, including Portuguese citizens, enjoy more relaxed admission criteria and lower costs.
A Shift in Motivation is apparent, with many families of European origins motivated to apply for EU nationality due to these advantages. However, it's worth noting that the number of Israelis seeking Portuguese citizenship might decline in the future. In 2022, this marked the final year in which they could apply for citizenship under the Descendants Policy, a program designed to facilitate the acquisition of Portuguese nationality for Israelis with familial ties to the country.
As Portugal contemplates these changes, the world watches with anticipation, eager to see how these potential amendments will affect the landscape of Portuguese citizenship for foreign residents. The proposed alterations may usher in a new era of accessibility and opportunity for those who wish to call Portugal their home.