USA Student Visa 2023: What You Need to Know
Navigating the USA Student Visa Journey in 2023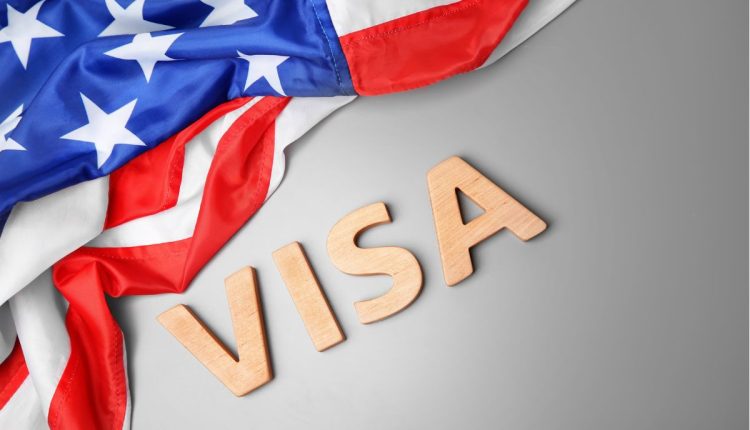 The United States has long been a sought-after destination for international students, offering world-class education and diverse cultural experiences. If you're considering pursuing your education in the USA in 2023, securing a student visa is a crucial step in the process. This comprehensive guide provides you with detailed, step-by-step instructions to navigate the USA student visa application successfully.
1: Receive an Acceptance Letter
Before applying for a student visa, you must gain admission to a U.S. educational institution. Ensure you have an official acceptance letter from a Student and Exchange Visitor Program (SEVP)-certified school. This letter will serve as proof of your enrollment and program details.
2: Pay the SEVIS Fee
The Student and Exchange Visitor Information System (SEVIS) fee is mandatory for F and M visa applicants. Visit the SEVIS website and follow the instructions to pay the fee. Keep the payment receipt, as you'll need it for your visa application.
3: Complete the DS-160 Form
Access the DS-160 form online through the U.S. Department of State's website. Fill out the form carefully, providing accurate and truthful information. Upon completion, you will receive a DS-160 confirmation receipt with a barcode. Print this receipt and keep it for your records.
4: Pay the Visa Application Fee
Pay the non-refundable visa application fee, which varies depending on the type of visa and your country of residence. Consult the website of the U.S. embassy or consulate in your home country for specific payment instructions and fee amounts.
5: Schedule a Visa Interview
Visit the website of the U.S. embassy or consulate nearest to you and create a profile. Follow the instructions to schedule a visa interview appointment. Be prepared to provide your DS-160 confirmation receipt, SEVIS fee payment receipt, and visa application fee payment receipt when scheduling the appointment.
6: Prepare Required Documents
Gather all necessary documents for your visa interview, including:
Passport: Ensure that your passport is valid for at least six months beyond your intended date of arrival in the USA. If you have an old passport, it's advisable to bring it along as well.
DS-160 Confirmation Receipt: Print the receipt generated when you completed the DS-160 form.
SEVIS Fee Payment Receipt: Provide proof of payment for the SEVIS fee.
Visa Application Fee Payment Receipt: Include evidence of payment for the visa application fee.
Acceptance Letter: Have your official acceptance letter from the U.S. educational institution on hand.
Passport-Sized Photos: Typically, two recent passport-sized photos are required, adhering to U.S. visa photo specifications.
Transcripts and Diplomas: Prepare academic transcripts and diplomas from your previous educational institutions.
Standardized Test Scores: If applicable, bring copies of standardized test scores such as TOEFL, IELTS, or GRE.
Financial Documents: Demonstrate your ability to cover tuition fees and living expenses. Provide bank statements, affidavits of support, or scholarship letters.
Ties to Your Home Country: Be ready to explain your ties to your home country, such as family, employment, or property, to prove your intent to return upon completing your studies.
7: Attend the Visa Interview
On the scheduled date, attend your visa interview at the U.S. embassy or consulate. Dress professionally, arrive early, and bring all required documents. During the interview, a consular officer will ask you questions about your study plans and financial situation. Answer honestly and confidently.
8: Visa Approval
If your visa application is approved, the consular officer will provide you with a stamped visa in your passport. Congratulations, you're now one step closer to studying in the USA!
9: Travel Arrangements
After receiving your student visa, make travel arrangements to the USA. Book your flights, secure accommodation, and plan your arrival in time for your program's start date.
10: Maintain Your Status
Once you arrive in the USA, it's essential to maintain your student status. Attend your classes regularly, follow the rules and regulations of your educational institution, and stay updated with your visa requirements.
Securing a USA student visa for 2023 may appear to be a complex process, but by following this step-by-step guide and ensuring you have all the necessary documents, you can navigate it successfully. Remember that each student's situation can vary, so it's crucial to consult the website of the U.S. embassy or consulate in your home country for the most accurate and up-to-date information. Studying in the USA offers immense opportunities for personal and academic growth, and this visa is your gateway to that experience. Best of luck with your studies in the USA!