Bank Islami's Graduate Trainee Officer Programme: Paving the Path to a Promising Banking Career
Pakistan's Banking Industry with Bank Islami's Exclusive Graduate Trainee Initiative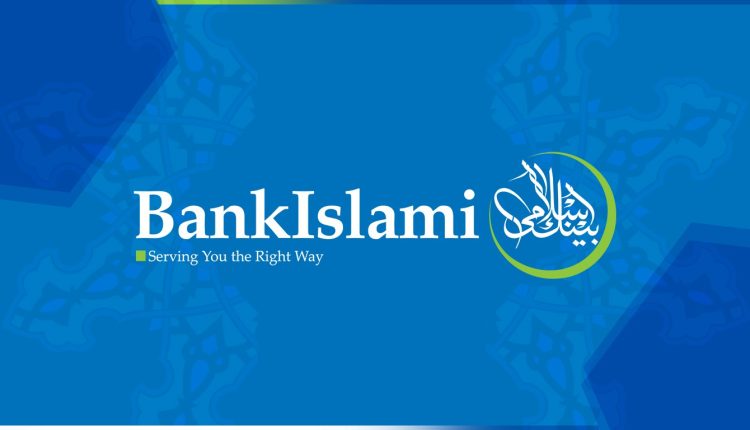 In a bid to empower young Pakistani talent and bolster the country's banking sector, Bank Islami has unveiled its much-anticipated 'Graduate Trainee Officer Programme.' This visionary initiative is poised to provide fresh graduates with a golden ticket to embark on a rewarding career journey within the banking industry.
A Pathway to Success
The 'Graduate Trainee Officer Programme' offers a comprehensive roadmap for budding professionals. Key components include an intensive training curriculum, rotational assignments, dedicated mentorship, and the potential for coveted job placements within the organization. This holistic approach ensures that graduates gain a well-rounded understanding of the banking sector while honing their skills for a bright future.
Eligibility Criteria
Aspiring candidates must meet certain prerequisites to qualify for this exceptional opportunity:
1. Pakistani Citizenship: Applicants must hold Pakistani citizenship to be eligible for the program.
2. Educational Excellence: Candidates should possess a bachelor's or master's degree from a university recognized by the Higher Education Commission (HEC). A strong academic background is preferred.
3. Passion for Learning: As the banking industry evolves, a thirst for knowledge is essential. Applicants should exhibit a genuine passion for continuous learning and personal growth.
4. Academic Achievement: Depending on the program, specific GPA requirements may apply. As such, prospective trainees are encouraged to verify these details based on their chosen track.
5. Fresh Graduates: The program actively encourages fresh graduates to apply, aiming to provide them with a solid foundation for their career journeys.
6. Age Considerations: It's worth noting that certain age restrictions may be in place for specific tracks within the program. Interested candidates should meticulously review program details for relevant information.
Required Documents
To streamline the application process, candidates are required to submit the following documents:
1. Updated Resume/CV: This document should encompass personal information, educational history, work experience, skills, and any other pertinent details.
2. Educational Certificates: Copies of academic degrees, transcripts, and certificates are mandatory for verifying educational qualifications.
3. National Identity Card (NIC): A valid copy of the National Identity Card issued by the National Database and Registration Authority (NADRA) is essential.
4. Passport Size Photographs: Recent passport-sized photographs are required for identification purposes.
5. Experience Certificates (if applicable): Applicants with prior work experience should provide copies of experience certificates or letters of recommendation from former employers.
6. Additional Supporting Documents: Depending on the specific job requirements, candidates may be asked to submit additional documents, such as professional certifications, language proficiency certificates, or other pertinent credentials.
Application Process
Applying for the 'Graduate Trainee Officer Programme' is straightforward:
1. Visit the BankIslami Pakistan Limited website.
2. Navigate to the "Careers" or "Job Opportunities" section.
3. Browse the available job openings and select your desired position.
4. Carefully review the job description, requirements, and other pertinent details.
5. Prepare your updated resume/CV and gather any required documents.
6. Click on the "Apply" or "Apply Now" button for your chosen position.
7. Complete the online application form with your personal and professional information.
8. Upload your resume/CV and any other necessary documents.
9. Thoroughly review your application to ensure accuracy and completeness.
10. Submit your application and embark on your journey towards a promising banking career with Bank Islami.
This transformative 'Graduate Trainee Officer Programme' by Bank Islami not only provides young graduates with an entry point into the banking world but also equips them with the skills and knowledge to thrive in this dynamic industry. It stands as a testament to the bank's commitment to nurturing local talent and fostering growth within Pakistan's financial landscape. Aspiring professionals are encouraged to seize this opportunity and make their mark in the world of banking.[email protected]