Comsats University Islamabad Job Openings 2023
Explore Diverse Positions and Join the Prestigious Comsats University Team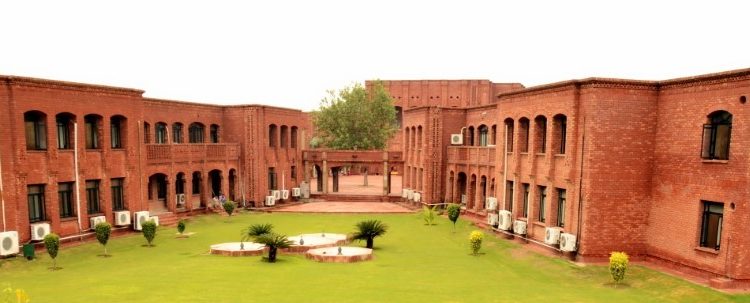 Comsats University Islamabad, a renowned educational institution, has recently unveiled a series of enticing job opportunities starting from August 18, 2023. With positions available in Islamabad, Lahore, and the main campus in Islamabad, Pakistan, the university is on the lookout for dedicated individuals to join their team and contribute to their legacy of academic excellence.
Exploring the Array of Available Positions:
These openings encompass a wide range of roles, including lecturers, research associates, lab engineers, and assistant professors. Designed to cater to diverse academic backgrounds and expertise levels, candidates holding qualifications spanning from Bachelor's and Master's degrees to MPhil, PhD, and MS are encouraged to apply. The university values the richness of diverse educational backgrounds, fostering an inclusive environment for both faculty and students.
Eligibility Criteria:
For consideration in any of these roles, candidates must possess relevant qualifications in their respective fields. For instance, those aspiring to be lecturers require a Master's or higher degree in the relevant subject, while research associates and lab engineers adhere to similar standards. Assistant professor positions demand a more robust academic profile, such as a PhD or equivalent qualification.
Benefits:
Comsats University Islamabad provides an appealing benefits package for its employees. From competitive salaries to comprehensive medical facilities, the university prioritizes the well-being of its staff. The environment is conducive to professional advancement, offering avenues for research, collaboration, and personal development.
Application Process:
If the prospect of joining Comsats University resonates with you, the application procedure is straightforward. Visit the official university website. Ensure that all your documents, including educational certificates, an updated CV, and a well-crafted cover letter, are ready for submission.
Important Dates:
The application deadline is set for September 2, 2023. However, it is recommended to stay updated by checking the official advertisement or the university's website for any potential updates regarding the closing date. Don't miss this opportunity to embark on a rewarding journey with Comsats University Islamabad.