Emaar Group Presents Exciting Job Openings with Salaries up to 10,000 Dirhams
Join Emaar's Dynamic Team and Shape Your Future with High-Paying Job Opportunities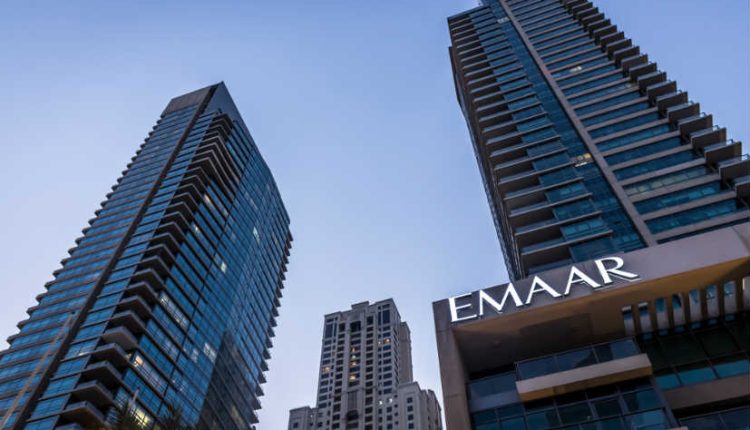 Are you ready to step into a world of remarkable career prospects? Emaar Group, a global leader in real estate development, is offering a range of job openings that could be your ticket to success. Emaar Group Careers have consistently paved the way for successful professional journeys, offering a chance to be part of something big and impactful.
Emaar's Stellar Legacy
Established in 1996, Emaar Group is a heavyweight in the real estate sector with a valuation exceeding $9.7 billion. Headquartered in the United Arab Emirates, Emaar operates as a publicly traded joint stock company, listed on the Dubai Financial Market.
With a presence in 36 international locations across the Middle East, Asia Pacific, Europe, North America, and North Africa, Emaar Group is renowned for its groundbreaking projects. The awe-inspiring Burj Khalifa, the tallest skyscraper globally, and the iconic Dubai Mall are just a glimpse of Emaar's exceptional portfolio.
Joining Emaar's Dream Team
Emaar Group welcomes candidates with a background in real estate and property development. If you hold a bachelor's degree in a related field and have a track record of achievements, you're on the right path. Strong communication skills and a customer-focused approach will stand you in good stead. And if you have previous project management experience, that's even better!
Perks Beyond Expectation
When you become a part of Emaar Group, you're in for more than just a job. Competitive industry salaries are just the beginning. Comprehensive health and wellness benefits, including medical, dental, and vision coverage, ensure your well-being.
Enjoy generous paid time off, covering vacation, sick leave, and holidays. Emaar goes the extra mile with retirement plans and financial incentives, including profit sharing and stock options, to secure your future.
Getting started is simple. Visit Emaar Group's official website and explore the "Careers" or "Join Us" section for job openings. Browse through vacancies, review roles, and make sure to update your resume. When you're ready, use the online portal to submit your application.
Take advantage of this opportunity to grow your career with Emaar Group, a company that values your potential and offers a world of rewards beyond the ordinary. Your journey to success starts here!
Job Vacancies
| | | |
| --- | --- | --- |
| JOB POSITION | LOCATION | ACTION |
| Specialist/Budgeting Control & Analysis (UAE National) | Abu Dhabi | Apply Now |
| Specialist/Revenue Assurance (UAE National) | Dubai | Apply Now |
| Manager/VOC (UAE National) | Abu Dhabi | Apply Now |
| Sr. Manager – Compliance & Enablement (UAE National) | Dubai | Apply Now |
| Executive Assistant (UAE National) | Abu Dhabi | Apply Now |
| Expert Solution Architect/NRM & Activation Dev. | Dubai | Apply Now |
| Etisalat by e& AI Graduate Program | Dubai | Apply Now |
| Solution Architect/Channels Support & Operation | Dubai | Apply Now |
| Senior Manager – Network Security | Dubai | Apply Now |
| Director – Technology CAPEX Budget Mgmt. | Abu Dhabi | Apply Now |
| Associate Solution Architect | Dubai | Apply Now |
| Engineer/Playout & Integrations | Dubai | Apply Now |
| Specialist/Fixed & Cloud Connectivity Product | Dubai | Apply Now |
| Manager – Data Monetization & API Services | Dubai | Apply Now |
| Specialist/CX Strategy & Innovation | Abu Dhabi | Apply Now |
| Manager/CX Strategy & Innovation | Abu Dhabi | Apply Now |