Flydubai Job Vacancies in the UAE with Salaries up to 11,000 Dirhams
Join Flydubai's Growing Team and Elevate Your Career in the Aviation Industry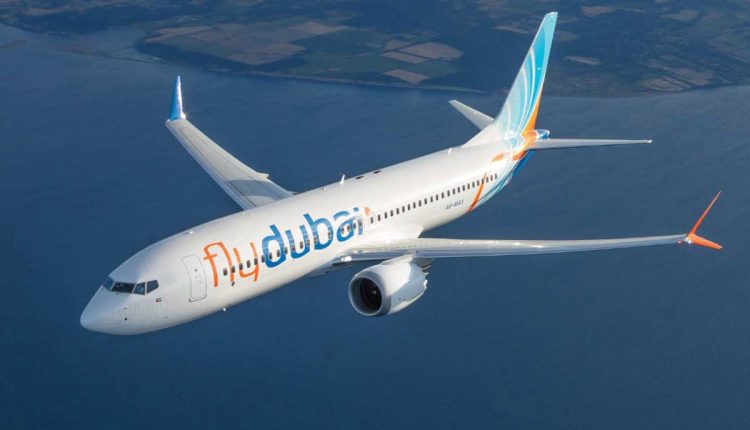 If you've ever dreamed of a career in the dynamic aviation industry, your aspirations could soon take flight with Flydubai. The renowned airline has just announced a plethora of job vacancies in the United Arab Emirates (UAE), accompanied by competitive salaries of up to 11,000 Dirhams.
About Flydubai
Flydubai, headquartered in Dubai, United Arab Emirates, stands as a prominent low-cost airline with a mission to make air travel more accessible and affordable. Since its establishment in 2008, Flydubai, owned by the Investment Corporation of Dubai, has steadily risen to become a pivotal player in the aviation sector. With a modern fleet of Boeing 737 aircraft, the airline operates an extensive network of routes, connecting Dubai to a diverse range of destinations spanning the Middle East, Africa, Asia, and Europe.
Flydubai is celebrated for its commitment to providing cost-effective air travel options while simultaneously prioritizing passenger comfort and convenience. Its innovative approach, which encompasses digital services and in-flight entertainment options, has bolstered its reputation as a forward-thinking carrier. Positioned strategically at Dubai International Airport, Flydubai enables passengers to seamlessly connect to global destinations through partnerships with other airlines, making it a valuable choice for travelers seeking affordability and connectivity.
Explore Exciting Career Opportunities
Flydubai is actively seeking individuals who harbor a passion for aviation, customer service, and making a difference in the world of travel. With a variety of job openings available, there's something to suit everyone, whether you're a seasoned professional or just embarking on your career journey.
Job Vacancies Include:
1. Cabin Crew: If you possess a flair for hospitality and a commitment to ensuring passenger comfort and safety, consider joining Flydubai as a Cabin Crew member. This role provides an opportunity to traverse the globe while delivering top-notch service to passengers.
2. Ground Operations: Become a crucial part of the team responsible for the smooth operation of flights on the ground. From check-in to baggage handling, you'll play a pivotal role in ensuring passengers experience a seamless journey.
3. Customer Service Representatives: If you excel in communicating with people and problem-solving, a customer service role at Flydubai might be your perfect fit. Assist passengers and address their inquiries to enhance their overall journey experience.
4. Pilots and Maintenance Crew: For those with aviation expertise, Flydubai also offers opportunities for pilots and maintenance professionals. Contribute your skills to maintaining a fleet of modern aircraft and ensuring safety in the skies.
Eligibility Criteria for Flydubai Jobs:
– Age Requirement: Minimum age of 18 years. – Passport and Visa: Valid passport and appropriate visa. – Education: High school diploma or equivalent. – Communication Skills: Excellent communication and customer service abilities. – Flexibility: Willingness to work flexible hours and travel as needed. – Checks: Must pass security, background, and medical checks. – English Proficiency: Proficiency in reading, writing, and understanding English. – Computer Literacy: Basic computer skills. – Driver's License: Required for specific roles. – Multicultural Environment: Ability to work effectively in a diverse work environment.
Employment Benefits
– Housing Allowance: Flydubai provides a housing allowance to support employees in securing suitable accommodation, easing the financial burden of housing expenses for employees and their families.
– Health Insurance for Employees and Their Families: Comprehensive health insurance coverage is offered, not only for employees but also for their families, ensuring access to quality healthcare services and peace of mind.
– Educational Allowances for Employees' Families: To aid in providing quality education for employees' children, the company offers educational allowances, lightening the financial load of educational expenses.
– Employee Discounts: Various perks, including employee discounts on a range of services and products, contribute to overall job satisfaction.
– Reduced Ticket Fares for Staff Members and Their Dependents: Flydubai offers reduced ticket fares for its staff members and their dependents, promoting not only employee exploration of new destinations but also facilitating family travel at more affordable rates.
How to Apply for Flydubai Careers
To apply for Flydubai careers:
Visit the Flydubai official website or careers portal.
Browse available job openings and select your desired position.
Complete the online application form with your details and qualifications.
Attach your updated resume and any required documents.
Submit your application.
Await further communication from Flydubai's HR team regarding the status of your application.
Flydubai Job Vacancies in UAE
| | | |
| --- | --- | --- |
| TITLE | LOCATION | ACTION |
| Senior Analyst – Cyber Security | UAE | Apply Now |
| Operations Control Senior Officer | UAE | Apply Now |
| First Officer – Type Rated | UAE | Apply Now |
| REACH – Internship Engagement Programme | UAE | Apply Now |