Government College University Lahore Jobs 2023: Opportunities for Education Professionals
Job Openings at Government College University Lahore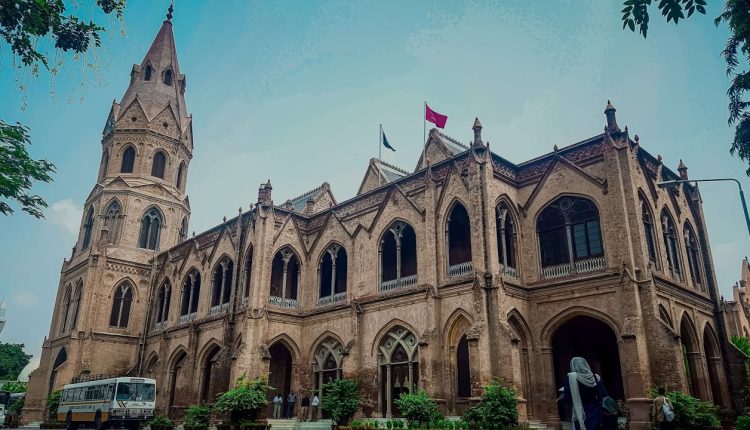 Attention education enthusiasts! If you're a dedicated education professional looking for new opportunities to contribute to the field, your search ends here. Government College University Lahore is thrilled to announce exciting job openings for education professionals in 2023. This comprehensive article covers vacant positions, requirements, benefits, and the application process. Get ready to learn how you can be a part of this esteemed institution.
Exploring Government College University Lahore Job Openings:
Government College University Lahore, a leading educational institution in Punjab, Pakistan, has unveiled a fresh set of job opportunities starting from August 17, 2023. These openings encompass various roles within the education sector, providing a platform for individuals to share their expertise and knowledge. As per an advertisement in the Dawn Newspaper, let's dive into the details of the current job offerings:
Job Categories and Vacancies:
Position: Director General Required Education: PhD or equivalent Location: Lahore, Punjab, Pakistan Industry: Education Jobs
Requirements for the Job:
To qualify for these esteemed positions, candidates must hold a PhD or equivalent qualification. Additionally, applicants should possess a minimum of 02 years of relevant job experience. These requirements ensure that candidates bring substantial knowledge and experience to the institution, creating an enriched learning environment for both students and fellow educators.
Benefits of Joining Government College University:
Becoming a part of Government College University Lahore opens doors to a range of benefits that go beyond just a job. As an education professional, you'll have the chance to:
Contribute to Education: Play a pivotal role in shaping the minds of future generations and making a positive impact on society.
Professional Growth: Engage in a dynamic environment that encourages continuous learning, research, and personal development.
Collaborative Atmosphere: Collaborate with accomplished colleagues and experts across various fields, fostering innovation.
State-of-the-Art Facilities: Access cutting-edge resources and facilities that enhance teaching, research, and learning experiences.
Impact on Students: Guide and influence students' educational journeys, helping them achieve their full potential.
Required Documents and Application Process:
To apply for positions at Government College University Lahore, prepare the following documents:
Curriculum Vitae (CV): Detail your educational background, professional experience, and relevant achievements.
Educational Certificates: Provide copies of your educational degrees and certificates, including your PhD qualification.
Experience Certificates: Include documents showcasing your 02 years of relevant job experience.
Cover Letter: Write a well-crafted cover letter expressing your interest in the position and highlighting your qualifications.
Contact Information: Ensure accurate contact details for seamless communication.
To apply, visit Government College University's official website or click Here. Remember, applications must be submitted by the specified deadline to be considered for the selection process. Don't miss out on this opportunity to contribute to education and embark on a rewarding journey with Government College University Lahore.