Hamad International Airport Offers Job Opportunities in Doha, Qatar with Salaries up to 10,000 Qatari Riyals
Job Openings at Hamad International Airport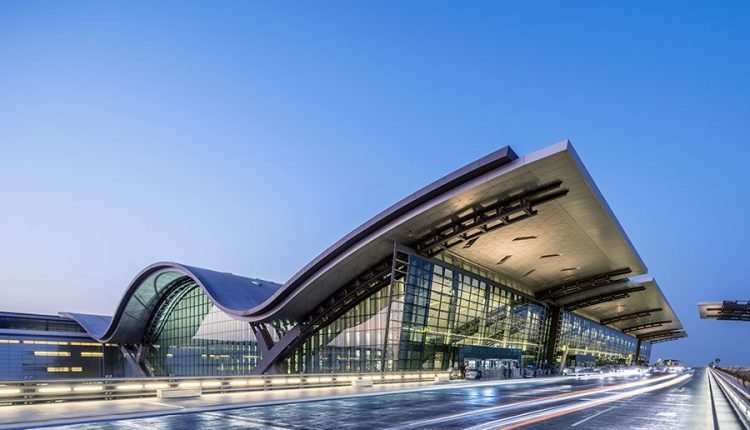 Looking for job openings in Doha for 2023? Explore diverse vacancies at Hamad International Airport, offering up to 10,000 Qatari Riyals. Join us and embark on a fulfilling journey of personal and professional growth.
Discover Hamad International Airport
Hamad International Airport (HIA) serves as Qatar's primary international gateway, located just 15 kilometers east of Doha's city center. As one of the Middle East's busiest airports, HIA offers exceptional opportunities and services.
Terminal Excellence
Experience the world-class terminal complex spanning 600,000 square meters, featuring Concourses A, B, and C. HIA provides cutting-edge facilities, including duty-free shopping, lounges, restaurants, prayer rooms, and a transit hotel.
Global Connectivity
HIA proudly hosts Qatar Airways, a premier global airline. This makes Doha a vital transit hub connecting travelers worldwide, fostering a multicultural environment.
Artistic Grandeur
Witness architectural marvels and captivating art installations, like the iconic Lamp Bear sculpture by Swiss artist Urs Fischer, enhancing the airport's aesthetic allure.
Pathways to Progress
HIA continually evolves to accommodate rising passenger and aircraft numbers. Acknowledged globally, it receives accolades for design, services, and efficiency.
Why Choose HIA?
Thriving work environment with growth potential.
Interact with diverse cultures and global connectivity.
Competitive compensation and comprehensive benefits.
Emphasis on professional development and inclusivity.
State-of-the-art facilities ensure efficiency and comfort.
Contribute to a leading airport's operations and passenger satisfaction.
Network within the aviation industry.
Align with Qatar's development vision for rewarding career prospects.
Applying is Easy
Click "Apply Now" on the left.
Sign up with your email and phone.
Complete your details.
Await email notifications for further steps.
Join us at Hamad International Airport and seize rewarding opportunities as we redefine aviation excellence in Qatar and beyond.
Job Vacancies 2023
JOB TITLE
LOCATION
ACTION
Auto Mechanic (Motor Transport)
Doha
Apply Now
Technology Services Controller
Doha
Apply Now
Technology Services Controller – Cyber Security Operations Technology Specialist
Doha
Apply Now
UX Design Specialist
Doha
Apply Now
Talent Development Manager
Doha
Apply Now
Lead Operations Data and Performance Analyst
Doha
Apply Now
Sr Business Improvement Analyst (Special Projects)
Doha
Apply Now