Pakistan Army Admin Clerical Job Openings 2023
Join Pakistan Army's Admin Clerical Team: Explore Roles and Apply Today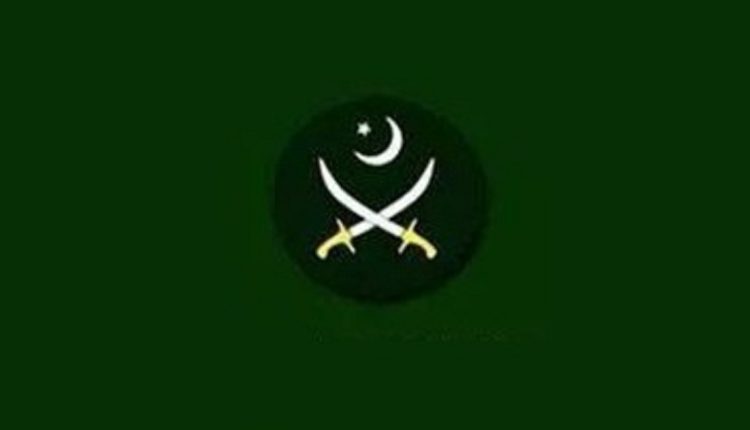 Pakistan Army has recently unveiled a range of appealing job opportunities in the Admin Clerical field. This is your golden chance to be a part of this esteemed organization and make a meaningful contribution to the nation's progress. In this comprehensive guide, we will delve into the specifics of the latest Admin Clerical job openings in the Pakistan Army. From prerequisites to the application process, we've got you covered. Keep reading to unveil these remarkable prospects.
Job Overview: Location of Vacancies: These exciting positions are available in Sukkur, Sindh, Pakistan. This presents a remarkable opportunity for local individuals to join the ranks of the Pakistan Army and contribute to its noble mission.
Required Educational Background: Ideal candidates should possess an Intermediate level of education and other relevant qualifications. If you meet these criteria, don't hesitate to seize this outstanding opportunity.
Job Type and Necessary Experience: These positions require a full-time commitment and a minimum of 2 years of relevant experience. If you fulfill these requirements and aspire to a rewarding career, this is your call to action.
Application Deadline: Applications will be accepted until August 30, 2023. Mark this date on your calendar and promptly submit your application to secure your candidacy for these esteemed roles.
Applying for the Positions: Step-by-Step Application Guide: To apply for Admin Clerical positions in the Pakistan Army, follow these simple steps:
Visit the official Pakistan Army website or the designated application portal.
Find the relevant job listing and carefully read the comprehensive job description.
Gather all mandatory documents, including your updated resume, educational certificates, and other pertinent paperwork.
Complete the online application form with precision, ensuring all details are accurate and up-to-date.
Thoroughly review your application for errors or omissions before the final submission.
Ensuring Timely Application Submission: The application window remains open until August 30, 2023. Prioritize early submission to ensure your application receives the consideration it deserves.
Advantages of a Career in the Pakistan Army: Distinguished Professional Path: A journey with the Pakistan Army promises a prestigious and respected career, marked by a legacy of devoted service to the nation.
Embracing Job Security: A tenure in the Pakistan Army guarantees unparalleled job security, providing a stable foundation for a prosperous future.
Nurturing Professional Advancement: The Pakistan Army is dedicated to nurturing the professional growth of its personnel. Admin Clerical professionals gain access to diverse training programs that amplify skills and propel careers forward.
Why Opt for Admin Clerical Roles in Pakistan Army: Embracing Versatile Responsibilities: Admin Clerical roles within the Pakistan Army encompass a spectrum of duties, affording opportunities to contribute across various administrative dimensions.
Fostering Skill Enhancement: These roles facilitate skill development and learning from seasoned professionals, ensuring a continuous expansion of capabilities.