Punjab Police Jobs 2023: Join as Police Station Assistants and Station Assistants
Punjab Police Jobs 2023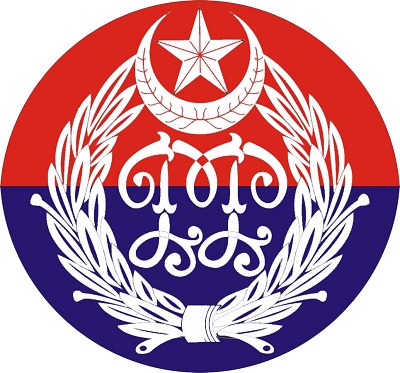 The year 2023 holds promising prospects for individuals aspiring to join the esteemed Punjab Police Force. With vacancies available for Police Station Assistants and Station Assistants, this is your chance to have a meaningful impact on your community while enjoying a stable and respected job. In this article, we provide comprehensive insights into the Punjab Police Jobs 2023, including application procedures, requirements, benefits, and necessary documents. Let's delve into the details!
Available Positions: The Punjab Police is actively seeking candidates for the positions of Police Station Assistants and Station Assistants. This is an excellent opportunity to become an integral part of the law enforcement team, ensuring safety and security across various districts in Punjab, Pakistan.
Educational Qualifications: Candidates applying for these positions should ideally possess an intermediate or equivalent educational qualification. The Punjab Police values individuals committed to professionalism and continuous learning, making those with higher qualifications, such as a Bachelor's degree (BS) or ICS, especially desirable.
How to Apply: To apply for Punjab Police Jobs 2023, follow these simple steps:
Visit the official Punjab Police website at punjabpolice.gov.pk.
Locate the "Career" or "Jobs" section on the website.
Look for the advertisement related to the Police Station Assistant and Station Assistant positions for the year 2023.
Carefully read and understand the requirements and instructions provided in the advertisement.
Fill out the online application form with accurate and up-to-date information.
Attach any required documents, such as your educational certificates, CNIC, and recent photographs, as specified in the application form.
Review your application to ensure all details are correct.
Submit the application before the closing date, which is 24 August 2023, or as per the information provided in the newspaper ad.
Benefits of Joining the Punjab Police: Joining the Punjab Police comes with a range of benefits, including:
Job Stability: A career with Punjab Police offers job security and a stable source of income.
Competitive Salary: Employees receive a competitive salary package along with regular increments.
Training and Development: Punjab Police invests in the training and development of its staff, enabling personal and professional growth.
Pension and Benefits: The job comes with attractive pension and retirement benefits.
Social Impact: As a law enforcement officer, you'll play a crucial role in maintaining peace and safety in your community.
Required Documents: When applying for Punjab Police Jobs 2023, make sure to have the following documents ready:
Copies of educational certificates (Intermediate, Bachelor's degree, ICS, etc.).
Valid CNIC (Computerized National Identity Card) or B-Form.
Recent passport-sized photographs.
Domicile certificate.
Any other documents specified in the job advertisement.
Join Punjab Police now and be part of a dedicated team committed to ensuring the safety and well-being of your community. Apply today to make a difference!