Saudi Airlines Jobs: Earn up to 12,000 Saudi Riyals with Exciting Career Openings
Saudi Airlines Jobs: High Salary Openings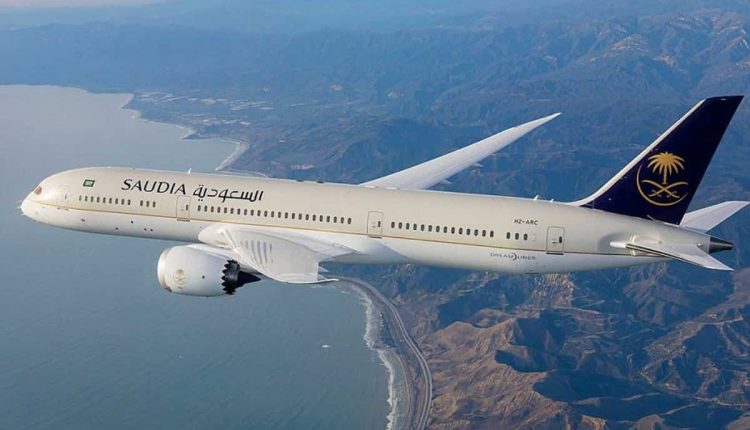 If you're seeking an opportunity to work in a diverse cultural environment and be a part of a top-tier airline, Saudi Airlines has exciting job openings waiting for you. These positions offer a chance to grow professionally while being a part of one of the leading airlines in the Middle East.
About Saudi Airlines
Formerly known as Saudi Arabian Airlines, Saudi Airlines is the national carrier of Saudi Arabia. It holds the distinction of being the third-largest airline in the Middle East, following Emirates and Qatar Airways. With a vast network of over 85 destinations, Saudi Airlines has been serving the skies for 76 years since its establishment in 1945.
Career Benefits
Working at Saudi Airlines comes with a range of attractive benefits:
Competitive Compensation: Industry-standard salaries for various roles.
Healthcare Coverage: Comprehensive medical insurance for employees and their families.
Travel Privileges: Discounts or free air travel for employees and their families.
Training and Development: Programs to enhance skills and personal growth.
Career Progression: Opportunities for advancement within the company.
Flexible Work Arrangements: Balance work and personal life effectively.
Pension and Retirement Plans: Financial security after retirement.
Employee Assistance Programs: Support for personal and professional challenges.
Discounts and Perks: Savings on products and services.
Recognition and Rewards: Appreciation programs to motivate employees.
Social and Community Activities: Engage with society through various initiatives.
Diverse Workforce: An inclusive environment that celebrates diversity.
How to Apply
To apply for a position with Saudi Airlines in 2023, you can visit the SAUDIA E-Recruiting Portal. Create your profile and submit an application for the role that matches your qualifications. If you meet the eligibility criteria, you'll have the opportunity to pursue a rewarding career with Saudi Airlines.
Join Saudi Airlines today and embark on a journey of growth and excellence in the aviation industry. Don't miss out on this chance to be a part of an outstanding team and contribute to the success of one of the region's premier airlines. Apply now!
Job Vacancies 2023
| | | |
| --- | --- | --- |
| Job Title | LOCATION | APPLY LINK |
| Principal Data Science | KSA | Apply Now |
| Senior Investment Specialist | KSA | Apply Now |
| Manager, Capital Budget | KSA | Apply Now |
| Senior Specialist, Systems Support Auto | KSA | Apply Now |
| Administrative Supervisor | Dubai | Apply Now |