State Bank of Pakistan Tech Job Opportunities: Your Path to a Tech Career
Explore Lucrative Opportunities in Technology at SBP and Shape the Future of Finance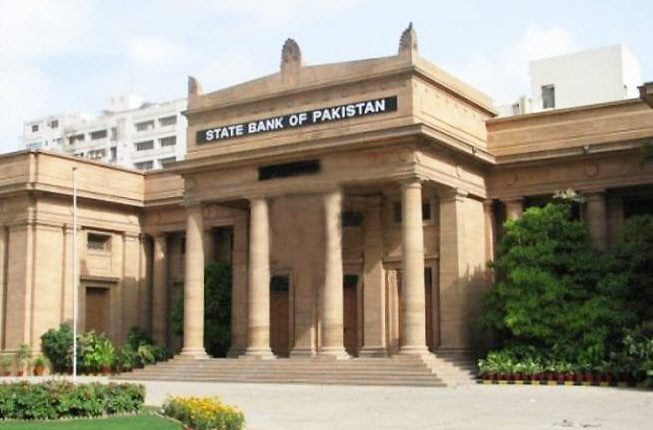 In a recent development, the State Bank of Pakistan (SBP) has thrown open its doors to seasoned professionals in the tech industry, offering an array of enticing job positions within its technology division. The bank is actively seeking to recruit talented individuals, including Software Engineers, Database Administrators, Payment Systems Security Specialists, and more. This presents a golden opportunity for qualified candidates to embark on fulfilling careers within Pakistan's central banking institution.
1. Software Engineer Role – Crafting the Digital Future
Job Description:
As a Software Engineer at SBP, you'll be at the forefront of technological innovation. Your primary responsibilities will encompass designing, developing, testing, and maintaining cutting-edge software solutions. This pivotal role involves translating intricate requirements into technical blueprints, coding, debugging, comprehensive documentation, and extending unwavering support.
Eligibility Criteria
– A Bachelor's degree in computer science or a related field.
– A commendable track record of at least 4 years in software development.
– Proficiency in a diverse range of programming languages, frameworks, and analytical tools.
2. Database Administrator Role – Guardians of Data Integrity
Job Description:
As a Database Administrator, you will shoulder the responsibility of overseeing all aspects of database management. This multifaceted role encompasses designing intricate schemas, implementing robust security measures, vigilant performance monitoring, issue resolution, backup management, and comprehensive documentation.
Eligibility Criteria
– A Bachelor's degree in computer science or a related field.
– A minimum of 4 years' experience as a Database Administrator.
– Proficiency in managing databases such as Oracle, SQL, MySQL, and Unix/Linux systems.
3. Payment Systems Security Specialist Role – Safeguarding Financial Ecosystems
Job Description:
In the role of a Payment Systems Security Specialist, you'll be entrusted with the critical task of fortifying the payment infrastructure. Your responsibilities will span policy development, security audits, access control management, real-time system monitoring, incident response, employee training, and compliance maintenance.
Eligibility Criteria
– A Bachelor's degree in cyber security or computer science.
– A robust track record of 4+ years in information security.
– Profound knowledge of security frameworks, tools, and protocols.
4. Research Economist Role – Shaping Economic Discourse
Job Description:
As a Research Economist, your pivotal responsibilities will revolve around conducting exhaustive economic research, forecasting, policy analysis, and econometric modeling. You'll be a valuable contributor to SBP's working paper series, employing empirical techniques, collecting pertinent data, estimating economic parameters, and utilizing tools like DYNARE. Additionally, you will offer technical support to the research team.
Eligibility Criteria
– A Ph.D. degree in Economics, Econometrics, or a related discipline.
– A minimum of 3 years of post-PhD research experience.
– Strong econometric modeling skills and expertise in tools like MATLAB and Dynare.
– Maximum age of 40 years and a keen understanding of DSGE models and central banking.
5. Director of Digital Innovations and Settlements – Pioneering Financial Transformation
Job Description:
As the Director of Digital Innovations and Settlements, you will assume the mantle of steering the strategic direction of your department. This role calls for the implementation of transformative initiatives to enhance digital financial services across Pakistan. Your duties include overseeing critical projects such as instant payments and RTGS systems, adopting emerging technologies like CBDCs, establishing innovation hubs, fostering stakeholder relationships, ensuring seamless payment system operations, and much more.
Eligibility Criteria
– A Masters/Bachelors degree in engineering, computer science, business, or related disciplines.
– A rich reservoir of 15+ years of experience in digital financial services, with at least 4 years in leadership roles.
– Comprehensive knowledge of legal and regulatory frameworks in the fintech domain.
– Maximum age of 50 years, with relaxation available, and an added advantage if you possess exposure to central banking and cross-border payments.
In light of these exciting career prospects, the State Bank of Pakistan is poised to accelerate its technological evolution and reinforce its position as a pivotal player in the country's financial landscape. Qualified candidates are encouraged to seize this opportunity and contribute to the bank's continued growth and innovation. Join SBP today and be part of the dynamic journey shaping the future of finance in Pakistan.