iPhone 15 Pro Durability Test Exposes Unexpected Weakness
Online Tests Highlight Fragility in Apple's Latest Flagship Phone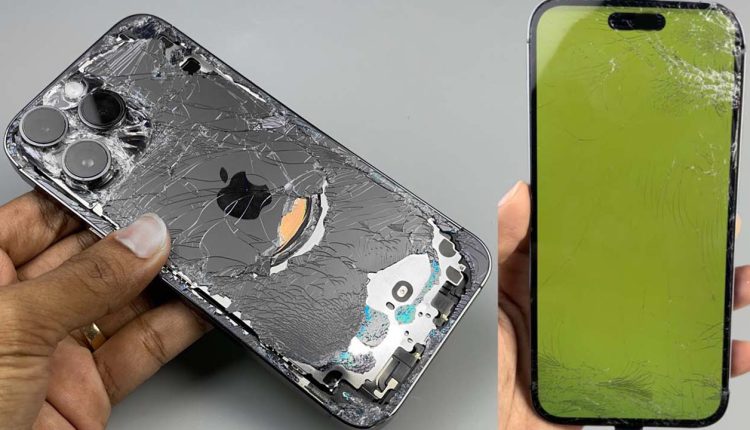 In a surprising twist, Apple's latest flagship, the iPhone 15 Pro, seems to have taken a step backward in terms of durability. While it boasts a new back glass panel that's supposedly easier to repair, it has raised concerns due to its increased susceptibility to cracking, as observed in various online durability tests and user reports.
Renowned YouTuber JerryRigEverything recently conducted his routine durability test on the iPhone 15 Pro, revealing how alarmingly easy it is to crack the device's back glass. Additionally, a drop test video demonstrated that the phone can shatter even from a fall at pocket height, which is unusual for a modern smartphone.
During the durability test, YouTuber Zack performed a scratch test using a knife, revealing that while the titanium frame could be scratched by the knife's metal tip, the matte back panel remained surprisingly resistant to scratches, as is typical of Apple's build quality. However, the most shocking revelation came during the bend test. Historically, modern phones have proven resilient in such tests, but the iPhone 15 Pro Max displayed a surprising fragility, cracking under minimal pressure.
In Zack's own words: "You've been watching me durability test smartphones for about 11 years now, and most phones do not break. iPhones especially do not break, like ever. And [the iPhone 15 Pro Max's] snap was abnormally quick."
Internally, the iPhone 15 Pro Max demonstrated robustness, with both the screen and frame remaining unharmed during the tests. It was only the rear glass that succumbed to pressure. JerryRigEverything speculates that this unexpected fragility may be linked to the significantly higher tensile strength of titanium compared to aluminum, making the glass back less resistant to even minor pressure and flex.
Despite these durability concerns, there is a silver lining for iPhone users. Apple has taken measures to make the replacement of the iPhone 15 Pro's back glass more cost-effective this year, potentially offering some consolation to those who may encounter issues with cracked glass.