Pakistan's Local Mobile Phone Production Surges: Over 1.19 Million Handsets Manufactured in June
Pakistan's Local Mobile Phone Production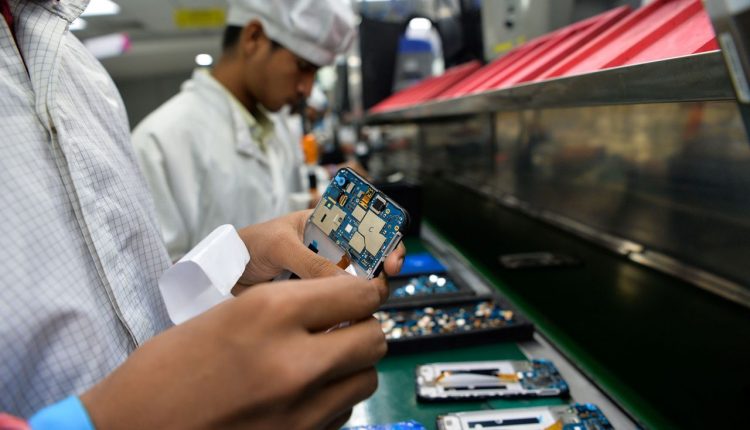 In a significant development, Pakistan's local manufacturing plants have demonstrated their prowess by producing an impressive 1.19 million mobile phones during the month of June 2023. This achievement showcases the country's growing capabilities in the mobile manufacturing sector, contributing to its self-reliance and economic growth.
Local Production Gains Momentum: The local manufacturing plants have shown remarkable progress throughout the first half of 2023, assembling a total of 6.07 million mobile handsets from January to June. This substantial figure stands in contrast to the 0.53 million imported commercially during the same period. The month of June alone witnessed the production of 1.19 million mobile phones locally, compared to the mere 0.12 million that were imported.
Variety in Local Production: Of the locally manufactured handsets, 4.77 million belong to the 2G category, while 1.3 million are smartphones. This diversity in production meets the varying preferences and needs of consumers, contributing to the growth of the telecommunications market in Pakistan. Notably, the Pakistan Telecommunication Authority (PTA) reveals that 56% of these devices are smartphones, while 44% are 2G devices, highlighting the popularity of smartphone technology.
Declining Import Trend: The data showcases a significant decline in mobile phone imports, reflecting the nation's shift towards self-sufficiency. During the fiscal year 2022-23 (FY23), Pakistan imported mobile phones worth $570.071 million, marking a substantial 71.19% decrease compared to the previous fiscal year's $1.978 billion. This emphasizes the impact of local production on reducing dependence on imports.
Growing Local Production Impact: The local production of mobile phones has not only reduced the need for imports but has also led to positive economic outcomes. Mobile phone imports experienced a notable 24.03% month-on-month growth in June 2023, amounting to $53.583 million compared to the $43.201 million in May 2023. Moreover, on a year-on-year basis, mobile phone imports surged by an impressive 66.30% in June 2023, reaching $32.220 million from $86.777 million in June 2022.
Overall Telecom Imports Trend: The telecom sector's imports as a whole witnessed a downward trajectory during the FY23, totaling $956.921 million and reflecting a 64.45% negative growth compared to the previous fiscal year's $2.684 billion. However, there was a positive 11.18% year-on-year growth in telecom imports in June 2023, amounting to $96.481 million compared to $86.777 million in June 2022. This trend showcases the evolving dynamics of the telecom sector in Pakistan.
Conclusion: The remarkable growth in local mobile phone production in Pakistan demonstrates the nation's strides toward self-reliance and technological advancement. This achievement not only reduces the dependency on imports but also propels economic growth and innovation, laying the foundation for a more sustainable and vibrant telecom sector in the country.