Tecno Camon 20 Series Officially Teased for Launch in Pakistan: Expectations and Features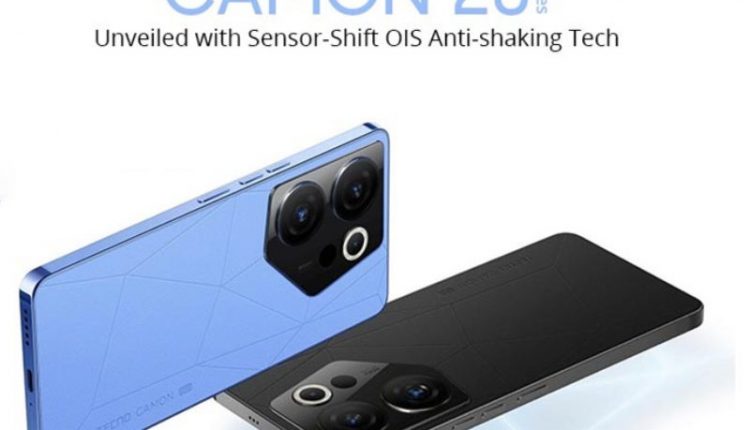 Tecno Camon 20 Series Officially Teased for Launch in Pakistan: Expectations and Features
PAKISTAN – Tecno Mobile has officially teased the launch of its Camon 20 series in Pakistan, confirming that the highly anticipated smartphone is indeed coming soon to the country. The global launch took place in May this year, and now Pakistani consumers are eagerly awaiting its arrival.
The company's official Twitter account for Pakistan shared a teaser with the hashtags #NightPortraitMaster, #CAMON20Series, and #ComingSoon, sparking excitement among tech enthusiasts. While the teaser does not reveal a precise launch date, it indicates that more information will be unveiled in the upcoming days as the teaser campaign unfolds.
Some retailers in Pakistan have reportedly already gotten their hands on the Tecno Camon 20, but the official launch will make it widely available across the country.
Features and Specifications
The ongoing teaser campaign has confirmed some key features of the Camon 20, aligning with the global version. The phone is set to boast a 6.67-inch AMOLED screen, slim bezels, and an in-display fingerprint sensor.
Other expected specifications include the Helio G85 chip, a 64MP camera, and a robust 5,000 mAh battery. These features place the Camon 20 in a competitive position in the market, offering advanced technology at an anticipated accessible price point.
Pro Model Expected
Interestingly, the teaser refers to the Tecno Camon 20 "series," suggesting that the Pro model may also be part of the launch. The Pro variant is known for its smoother 120Hz screen, superior chipset, and enhanced cameras, compared to the standard model.
Conclusion: A Much-Awaited Launch
The Tecno Camon 20 series' official launch in Pakistan is a significant event for smartphone enthusiasts and the tech industry in the country. With its advanced features and the potential inclusion of the Pro model, the Camon 20 series is poised to make a strong impact on the market.
As the teaser campaign continues to unfold, consumers and retailers alike are keeping a close eye on Tecno's announcements for the official launch date and further details. The arrival of the Tecno Camon 20 series in Pakistan marks an exciting development in the tech landscape, and the anticipation continues to build.
Stay tuned to around.pk for the latest updates on the Tecno Camon 20 series launch in Pakistan.