Xiaomi Mix Fold 3: First Look Revealed Ahead of Launch
Unveiling the Design and Features of Xiaomi's Latest Foldable Smartphone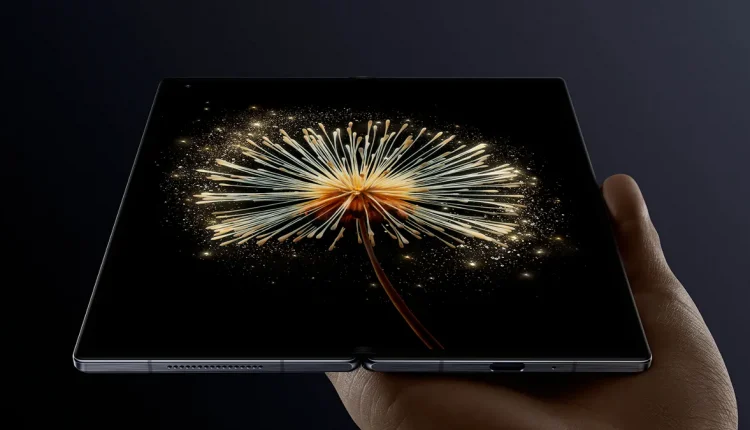 Get ready to witness the official unveiling of the Xiaomi Mix Fold 3 in China on August 14, along with the introduction of the Redmi K60 Ultra and Pad 6 series. While teasers have offered glimpses before, we now have the privilege of a full-fledged, official look at this upcoming folding phone.
Xiaomi's Teaser Campaign Reveals Mix Fold 3's Design
Xiaomi has treated us to marketing images as part of their ongoing teaser campaign for the Mix Fold 3. These images provide an all-encompassing view, showcasing elements that were partially revealed earlier. Feast your eyes on the image below for a glimpse of what's to come.
Iconic Form Factor and Camera Design
Continuing the iconic slim design of its predecessor, the Mix Fold 3 preserves the sleek form factor of the Mix Fold 2. Whether it can outdo the slimness of the Honor Magic V2, which currently holds the record for the thinnest folding phone, remains to be seen. The front features a punch-hole cutout for the selfie camera, indicating that under-screen camera technology might not have been integrated just yet.
Distinctive Camera Setup and Hinge Redesign Rumors
The Mix Fold 3 maintains its signature rectangular camera island, but this time, it showcases four distinct camera lenses arranged in a square layout at the corner. The well-known Leica branding is prominently featured as before. The main camera boasts the label "VARIO SUMMICRON lens" with an aperture ranging from f/1.8 to f/2.9.
There are rumors swirling about a completely reimagined hinge design. If these rumors hold true, we might receive confirmation through the ongoing teaser campaign.
Color Options and Availability
Xiaomi Mix Fold 3 is set to launch in two color variants: Black with a luxurious leather finish and Gold with a sleek glass back panel. Regrettably, it's anticipated that the Mix Fold 3 won't be released outside of China, which means interested buyers might have to consider importing it.
Stay tuned as August 14 approaches to catch the official launch of the Xiaomi Mix Fold 3, offering cutting-edge innovations in the world of foldable phones.