Xiaomi Redmi Note 12 Gets a Price Cut of Rs. 30,000 Following 12 Pro Launch
Xiaomi Redmi Note 12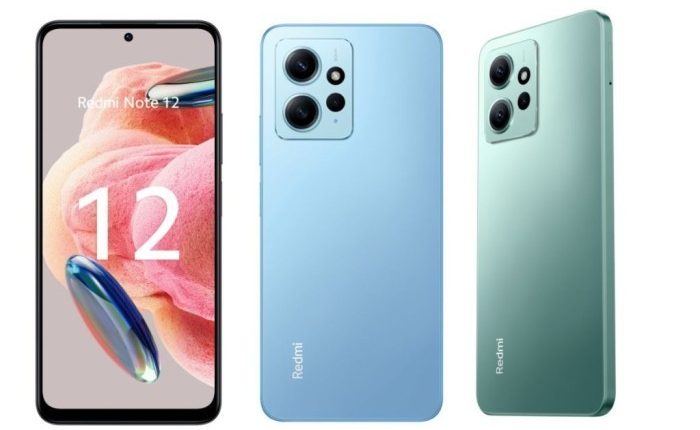 Xiaomi's recent launch of the Redmi Note 12 Pro 4G in Pakistan might not have lived up to expectations, but it has brought some positive news for fans. The launch of the Pro version has resulted in a significant price drop for the regular Redmi Note 12, making it a more appealing option for budget-conscious consumers.
Redmi Note 12's New Price Previously priced between Rs. 85,000 to 90,000, the regular Redmi Note 12 has now seen a substantial reduction in its price. The starting price for the 6 GB/128 GB variant is now Rs. 59,999 on the official Mi Store. Those looking for the 8 GB variant can expect to pay slightly more at Rs. 64,999.
Although the phones are currently unavailable on Xiaomi's store, they can still be found at similar prices on other platforms such as PriceOye and various retailers.
Daraz Still Holding Old Stock It's important to note that Daraz still holds the older stock of the Note 12 phones, which is why their prices remain around Rs. 90,000. However, there are a few listings available for around Rs. 65,000 or slightly higher.
Redmi Note 12 Specifications While the Redmi Note 12 4G isn't a complete overhaul from its predecessors, it does come with some upgrades. Powered by the Snapdragon 685 chipset, the phone boasts a 6.67-inch AMOLED display. On the back, you'll find a triple camera setup headlined by a 50MP main sensor. Keeping the device powered is a 5000 mAh battery, which supports 33W fast charging.
These specifications may not be entirely new, but the more reasonable price tag of Rs. 60,000 for the Redmi Note 12 makes it a much more enticing choice for consumers. As the smartphone market continues to evolve, competitive pricing like this could be a game-changer for potential buyers.