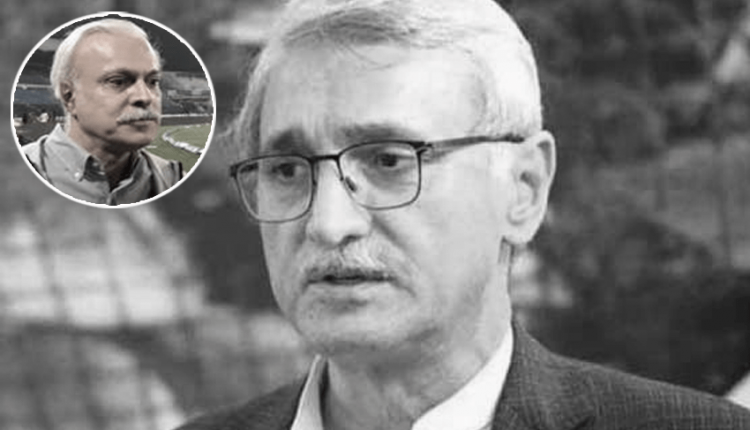 Tragic Loss: Multan Sultans' Owner, Alamgir Khan Tareen, Takes His Own Life
In a deeply distressing turn of events that has reverberated throughout the cricketing community, Alamgir Khan Tareen, the owner and Managing Director (MD) of the Multan Sultans, has tragically ended his own life.
According to reports from various media sources, Alamgir Tareen took his own life by fatally shooting himself in the head with a gun in Lahore. The shocking incident has sent shockwaves through the cricketing fraternity, as Alamgir Tareen was not only a prominent figure in the sports industry but also a beloved member of the Tareen family. He was the brother of the renowned industrialist and entrepreneur, Jehangir Khan Tareen, and the uncle of Ali Khan Tareen.
Alamgir Tareen had garnered recognition as a prominent entrepreneur in South Punjab, where he successfully managed one of the nation's largest water purification facilities. His academic achievements were equally impressive, having completed his undergraduate degree at the esteemed University of California, Berkeley, followed by a Masters at the prestigious Yale University.
As highlighted on the official website of the Multan Sultans, Alamgir Tareen was an avid sports enthusiast with a strong passion for establishing a robust platform for aspiring athletes. His vision was to provide exceptional resources and opportunities for these individuals to develop their skills and reach their full potential.
Moreover, Tareen played a vital role in spearheading the franchise's data-driven methodology, which has been a key factor in their success. His contributions to the strategic decision-making process, coupled with his dedication to utilizing data analytics in cricket, have been instrumental in shaping the team's performance and achievements.
The loss of Alamgir Khan Tareen is a devastating blow to the Multan Sultans and the cricketing community as a whole. His untimely demise serves as a tragic reminder of the importance of mental health awareness and the challenges individuals may face behind closed doors.
As news of this heartbreaking event spreads, condolences and support pour in from fans, fellow team owners, and cricketing personalities. The cricketing fraternity mourns the loss of a visionary and passionate individual whose contributions to the sport will be remembered.
This tragic incident serves as a stark reminder of the need for open conversations about mental health, support networks for individuals in distress, and the importance of seeking help when needed. It is a time for reflection and solidarity within the cricketing community as they come to terms with this devastating loss.