AirSial Extends Job Opportunities for Aspiring Cabin Crew
AirSial's Exciting Career Opportunities for Cabin Crew Aspirants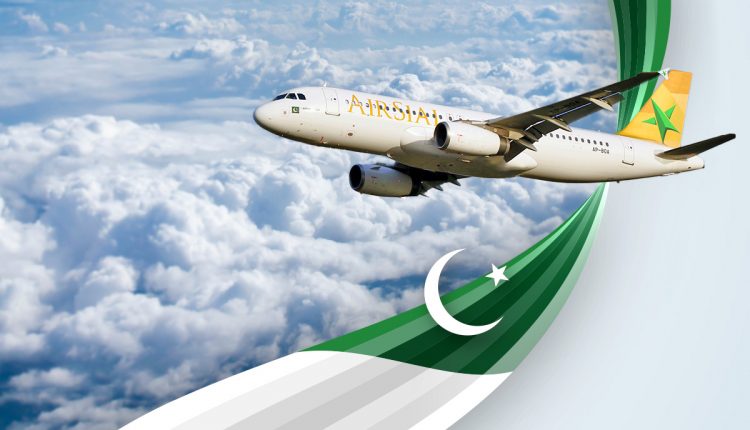 AirSial, the rapidly growing Pakistani airline, is on the lookout for Lead Cabin Crew and experienced Cabin Crew members for their A320/A330 fleet. This announcement comes as the airline continues to make a mark in the industry, garnering praise for its exceptional services and commitment to customer satisfaction.
Candidates in Pakistan are encouraged to seize this opportunity and apply before the deadline on 3rd August 2023. The application process can be completed through AirSial's official careers page at http://airsial.com/careers.
To be eligible for these positions, applicants need to have completed their A-Levels or Intermediate education and be within the age range of up to 28 years. Additionally, the airline requires a minimum height of 5'3″ to meet cabin crew standards.
For both Lead Cabin Crew and Cabin Crew roles, a valid LCC/CC Endorsed License for Airbus A320/A330 is a must. Candidates with active experience as LCC/CC will be given preference, providing an attractive opportunity for seasoned aviation professionals to advance their careers.
Beyond the qualifications, AirSial values a diverse skillset in their cabin crew members. Effective communication in both English and Urdu is essential, as cabin crew play a crucial role in ensuring passengers' safety and comfort during flights. The ability to handle stress and manage time efficiently are also vital attributes for delivering a smooth and enjoyable flying experience.
As a forward-thinking airline committed to excellence, AirSial aims to attract top talent that aligns with its core values of safety, customer satisfaction, and teamwork. By offering exciting job opportunities and a nurturing work environment, AirSial remains dedicated to delivering exceptional services and enriching the aviation industry in Pakistan.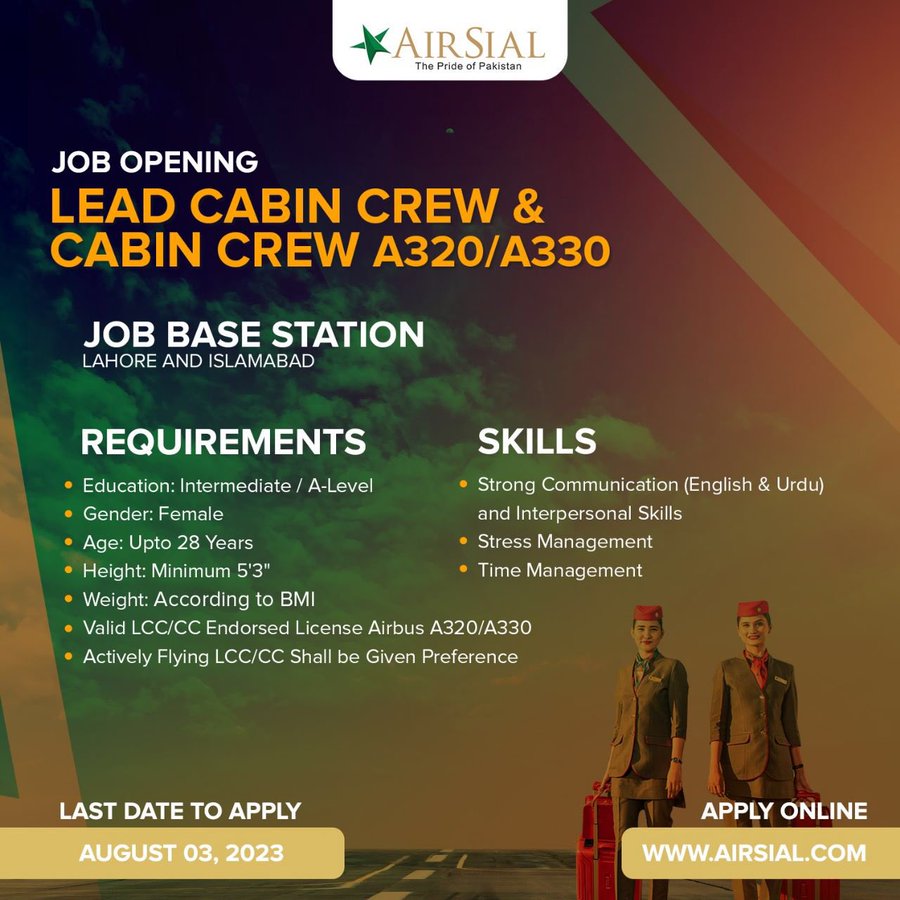 For those seeking a thrilling career in aviation and a chance to be part of a progressive and customer-centric airline, the Lead Cabin Crew and Experienced Cabin Crew positions at AirSial present a chance to soar to new heights in their professional journey. Don't miss this opportunity to join the ranks of an airline that is taking Pakistan's aviation industry to new heights.