New Caretaker Prime Minister Takes Oath on Pakistan's 77th Independence Day
New Caretaker Prime Minister Takes Oath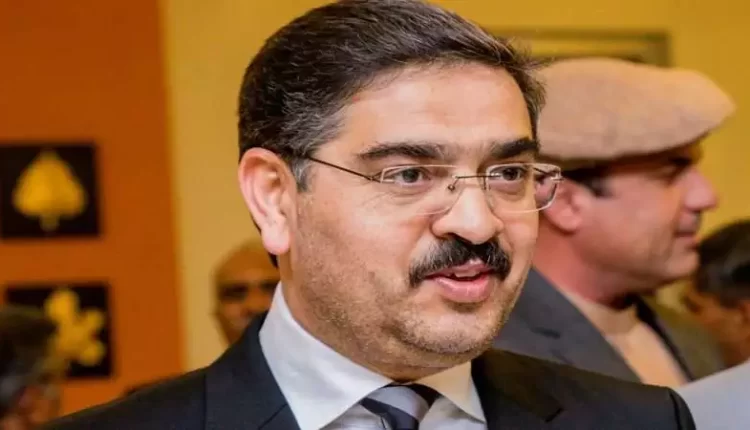 Islamabad, August 14, 2023 -In a significant development, Anwaar-ul-Haq Kakar, a relatively unfamiliar name in Pakistani politics, has been sworn in as the caretaker prime minister. With Pakistan grappling with political turmoil and economic instability, Kakar's leadership aims to navigate the nation towards upcoming elections.
Kakar, aged 52, took the oath on Pakistan's Independence Day in a live televised ceremony officiated by President Arif Alvi. Notably, Kakar resigned from his senatorial position prior to taking office, underscoring his commitment.
Amidst uncertainty, Kakar's initial task involves selecting a cabinet to lead during the extended election period ahead. Following the recent dissolution of parliament, elections are due within 90 days under the constitution. However, updated census data release has prompted discussions on redrawing constituency boundaries, hinting at a potential delay.
With political, economic, and security challenges intertwining, Kakar's leadership introduces fresh dynamics. As Imran Khan, once a prominent politician, remains imprisoned and disqualified from elections, Pakistan's political landscape undergoes shifts.
Kakar's political background raises questions about his ability to address complex issues. While some view his detachment from major parties as an advantage, his limited experience could be a challenge. Moreover, his association with the military establishment adds a unique dimension.
As Pakistan watches, Kakar's leadership during this pivotal moment raises anticipation and skepticism alike. The nation's path forward is poised to be shaped by this unexpected change in leadership.