Chief Asim Munir Affirms Peaceful Stand in Pakistan-Afghan Relations
Army Chief General Asim Munir's Bold Peaceful Declaration Before Election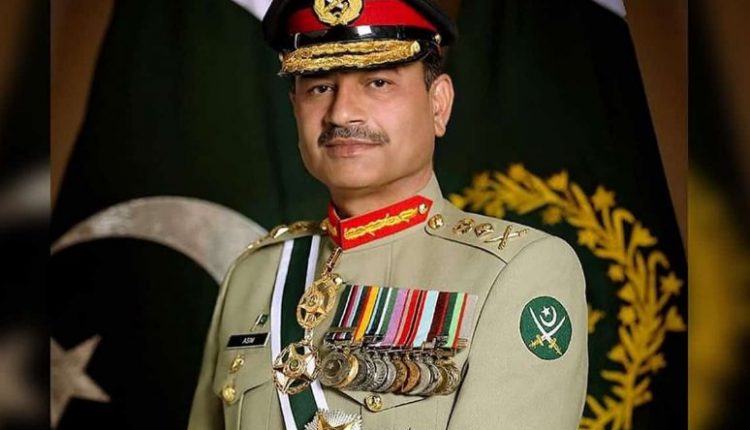 In a bold announcement, Chief of Army Staff General Asim Munir emphasized the importance of peace and unity while addressing the historic Grand Jirga in Khyber Pakhtunkhwa Mishran, Peshawar. His words shed light on critical matters, impacting both Pakistan and its neighboring countries.
General Asim Munir made it clear that no negotiations will take place with groups or gatherings that have exploited religion for acts of terrorism. He highlighted the essence of Islam as a religion of security and tranquility, questioning the motives of those who resort to violence in the name of faith.
The Army Chief's message extended beyond national borders as he addressed the situation in Afghanistan. He stressed that talks, if they occur, will only involve Pakistan and the Afghan Interim Government, highlighting the importance of direct and peaceful engagement. General Munir reminded that regional peace and stability are at risk due to the involvement of Afghan citizens, which violates the Doha Peace Agreement.
Speaking passionately about Pakistan's commitment to counter-terrorism efforts, General Munir expressed his faith in the nation's collective strength. He emphasized that Pakistan's security agencies and its people stand united, forming an unbreakable bond. Drawing parallels to the state of Medina, he underlined Pakistan's resilience and emphasized that no external force can undermine the nation.
General Asim Munir concluded by reaffirming the Army's dedication to the cause of peace and security. His words serve as a reminder of Pakistan's unwavering commitment to upholding the values of unity, peace, and resilience, regardless of the challenges it faces. Stay tuned for more updates on this significant development and its potential impact on the upcoming election.