Chinese Electric Vehicle Manufacturer to Establish Production Facilities and Showrooms Across Pakistan
Driving Sustainable Mobility: Xinjian Jingyi Cheng Group's Bold Move into Pakistan's EV Market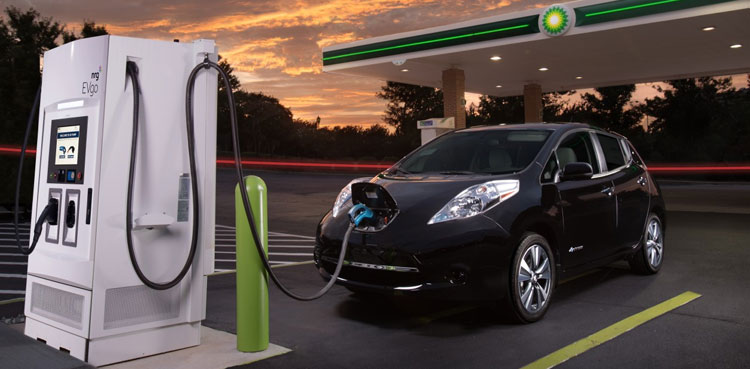 In a significant development, a leading Chinese electric car manufacturer, Xinjian Jingyi Cheng Group, has revealed plans to set up an electric vehicle (EV) manufacturing plant in Pakistan, along with the establishment of showrooms in major cities across the country. The announcement was made during a meeting held on Saturday with FPCCI Vice President Amin Ullah Baig.
A delegation from Xinjian Jingyi Cheng Group, led by its Assistant Chairman, GU Xongquan, expressed their company's commitment to enter the Pakistani market and highlighted the strategic importance of establishing manufacturing facilities and showrooms as part of their long-term business strategy.
Mr. GU emphasized the central role of automobiles in Pakistan's transportation landscape, noting that the recent surge in global oil prices has led to a significant increase in gasoline costs, making the shift to new energy markets an essential choice for consumers.
During the meeting, Mr. Baig urged the Chinese delegation to expedite their investment plans, emphasizing the mutual benefits that such a venture could bring to both nations.
Xinjian Jingyi Cheng Group operates across five key industries, including electromechanical and hydraulic systems, light power solutions, vehicle manufacturing, international commerce, and various production and service sectors.
This development follows a similar move by the 'Gauss Auto Group,' another prominent Chinese corporation, which previously announced its intentions to construct an EV manufacturing plant in Pakistan's special economic zone near Port Qasim in Karachi. This project involves a joint venture with AKD Group Holdings (Pvt.) Limited and is slated to occupy approximately 1000 acres of land near Port Qasim.
The Gauss Auto Group initiative gained momentum after a delegation led by Mr. Chen Feng, CEO of Gauss Auto Group, and CEO of AKD Group Holding, Mr. Nasir Rizwan, held extensive discussions with the Federal Minister of the Board of Investment, Chaudhry Salik Hussain, and Secretary of the Board of Investment, Ms. Fareena Mazhar.
These investments signify a positive step towards promoting electric vehicle adoption in Pakistan and contribute to the country's efforts to embrace sustainable transportation solutions amidst the global shift towards clean energy alternatives.