Decline in Motorbike and Three-Wheeler Sales in Pakistan
A Deep Dive into the Factors Behind the Sharp Decline in Motorcycle and Three-Wheeler Sales in Pakistan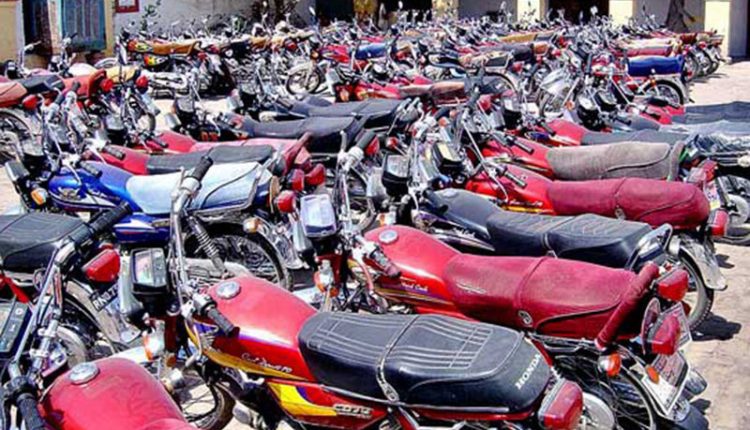 Pakistan's motorbike and three-wheeler market has taken a hit, experiencing an 18.56% decline in sales during the initial two months of the current fiscal year (2023-24) when compared to the corresponding period in the previous year. Data from the Pakistan Automobile Manufacturing Association (PAMA) reveals that a total of 161,906 motorbikes and three-wheelers were sold in July and August, a significant drop from the 198,824 units sold in the same months of the previous fiscal year.
Honda, a prominent player in the motorcycle industry, saw its sales decline by 16.96%, plummeting from 165,090 units to 137,083 units during the two-month period under scrutiny. Suzuki, another major player, experienced a staggering 61.54% decrease in sales, with figures dropping from 6,967 units to just 2,679 units.
Yamaha also faced a challenging market, with sales declining by 35.02% from 2,501 units to 1,625 units. Meanwhile, Road Prince motorcycles witnessed a sharp decline of 55.80%, moving from 6,105 units to 2,698 units during the same period.
United Auto, however, managed to weather the storm with a relatively modest decline of 2.83%, seeing sales slip from 15,264 units to 14,832 units.
In the three-wheeler segment, United Auto faced a significant drop, with sales plummeting from 460 units to just 85 units. Conversely, Qingqi three-wheelers experienced a modest increase of 3.36%, rising from 891 units to 921 units during the two-month period.
The most remarkable shift in the market was witnessed in the sales of Sazgar three-wheelers, which surged by an impressive 85.18%, jumping from 999 units to 1,850 units, according to the data released by PAMA.
The significant decline in motorbike and three-wheeler sales raises questions about the factors contributing to this downturn in Pakistan's transportation industry. Market analysts are keeping a close watch on these developments, seeking to unravel the complex dynamics at play in the country's automotive sector.